Research life in Belgium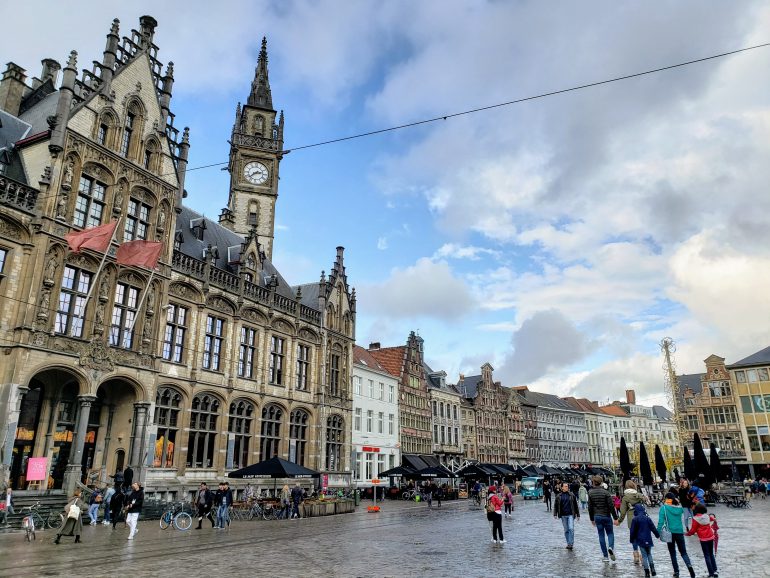 Hello, I'm Suzuki, a 1st-year master student at Hori-Fujimoto Laboratory. From the middle of September to the end of this October, I'm staying in Belgium for collaborative research. Although Belgium is a famous country, I guess Japanese people have fewer chances to visit there compared to other European nations such as neighboring France or Germany. Despite its small size (just about the same size as Kyusyu), there are many attractive things for tourists like chocolate, waffle, and the statue of Manneken Pis in Brussels, the capital of Belgium. Furthermore, Belgium owns many European aspects in the point that there are many medieval architectures and that there are multiple formal languages in one nation for historic reasons. In fact, in Leuven, the city where I'm staying, they speak Dutch, but in Brussels, which is 20 minutes away from Leuven by train, they usually speak French. It is very uncommon for Japanese people like me to experience the difference in languages between such near regions.
The city of Leuven, where I'm staying, is a historical, academic city centered around Katholieke Universiteit Leuven, one of the oldest university in Belgium. Many students live in this city and also there are many restaurants, so you can lead a comfortable life if you do study or research. Many historical buildings, such as churches and city halls, are enclosed within walking distance so you can enjoy visiting them on foot.
My research theme is the motion control of vehicles, especially the vibration suppression control for rider's comfort. Currently I'm staying at an institution of Siemens for collaborative research. This institution is managed by the branch of vehicle testing and simulation of Siemens and I'm collaborating with them because they excel in structure analysis of vehicles. During the research with them, I realized the utility of collaborative research because I gained insights to new areas through interacting people with different backgrounds. I'm working on the vibration analysis of vehicle suspension. By combining the knowledge of control theory(my major) and mechanical engineering(the supervisor's major) I was able to settle some problems and seek new possibilities, which I realized is the benefit of collaboration.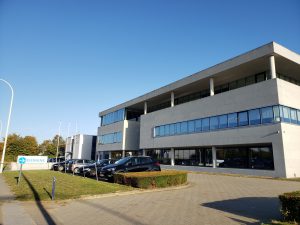 Also, I realized the difference in working style by doing research with employees of European corporations. It is very impressive that employees go home at the rated time 17-18 p.m. Due to the Summer Time, it is very bright at 17 p.m. So we can spend our spare time on weekdays for leisure, shopping and relaxing at home. On the contrary, even in September, it is dark at 6:30 in the morning, which is not happy for me because I'm not an early bird(lol). It is very comfortable for me that I can spend my spare time on weekdays before evening.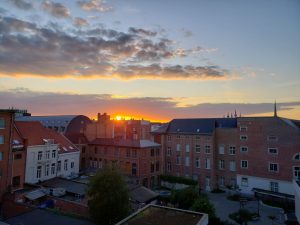 In a few days, my research in Belgium will come to an end, but I had various experiences during the stay. It helped me to reconsider my career as a Japanese in the world and an electronics engineer in the industry. Also, it helped me to reconsider part of my inattentive research life.
My research will last after I returned to Japan. I appreciate this useful opportunity and wish to achieve further development of collaborative research and improve daily research.
---
This page was automatically translated into English.
Please note that the translation system may not necessarily be accurate.
Thank you in advance for your kind understanding.