APET sponsored tour of pumped storage and wind farms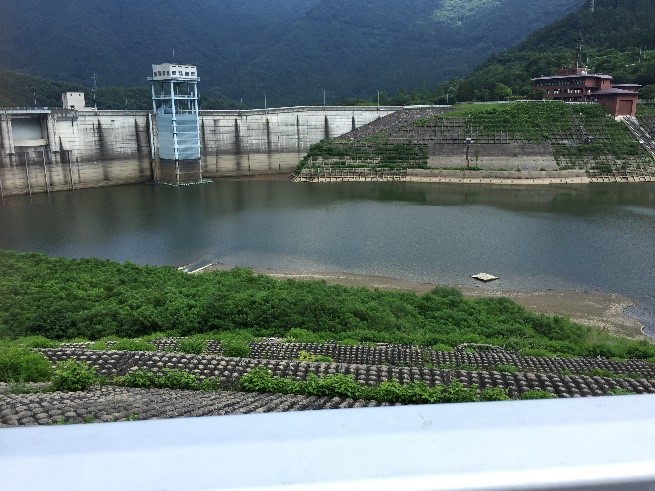 Hello. My name is Yutaka Shimizu, a first year master of the Baba Laboratory.
This time, I would like to talk about a tour organized by APET (Center for Advanced Energy and Environmental Technology Education and Research) held last July. A total of seven students from the Baba Laboratory also participated and toured the two power plants owned by Electric Power Development Co., Ltd.
Click here for the first destination that was reached by a bus from Shin-Shirakawa Station on the Tohoku Shinkansen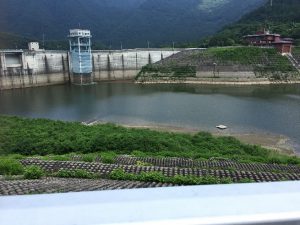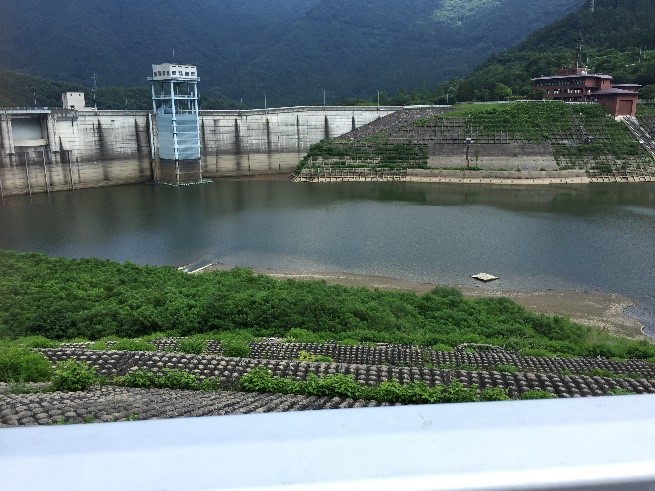 Shimogo Hydroelectric Power Station in Shimogo-cho, Minamiaizu-gun, Fukushima Prefecture. The Shimogo Hydroelectric Power Plant is a pumped storage power plant that uses water to pump water from the lower pond to the upper pond using a pump and drops water from the upper pond to the lower pond to generate electricity, thereby balancing the supply and demand of electricity. kW. Here, they actually learned about the operating turbines, generators, and power electronics equipment, and learned the technical and operational knowledge used at the PSPP.
Here is the next tour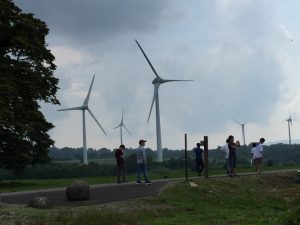 Koriyama Nunobiki Kogen Wind Power Plant in Koriyama City, Fukushima Prefecture. Nunobiki Kogen Wind Farm is located in Nunobiki Kogen, an altitude of 1000m south of Lake Inawashiro, and is the largest wind farm in Japan with 33 wind power generators with a maximum output of 65,980kW. Here, I was able to see not only the actual running wind power generator, but also the spare parts of the windmill frame, so I was overwhelmed by its size.
Through this tour, the power development staff were able to carefully answer many questions from students, including myself, and gained a great deal of knowledge. I think that the students of the Baba Laboratory, who usually conduct research on the power supply and demand system and the transmission and distribution network, gained fresh knowledge. I am also doing research on supply and demand adjustment of solar power generation, and it was a very good experience to visit two power plants using renewable energy.
Finally, I would like to express my deepest gratitude to Electric Power Development Co., Ltd. for providing me with the opportunity to observe two power plants that are actually operating.
---
This page was automatically translated into English.
Please note that the translation system may not necessarily be accurate.
Thank you in advance for your kind understanding.