Participation in the Spring Conference on Electrostatics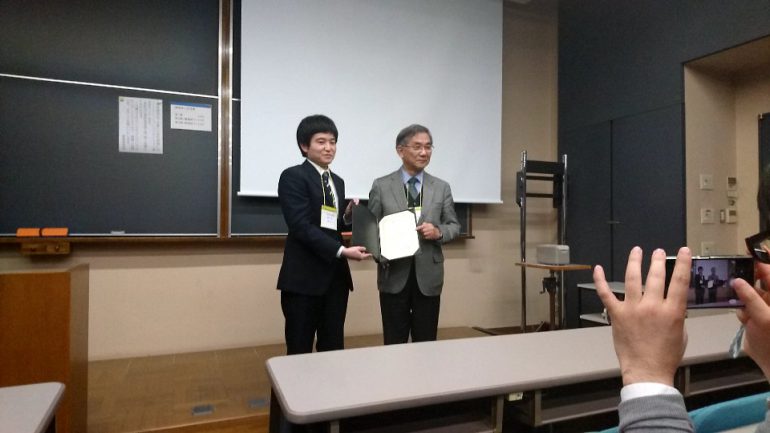 Hello. My name is Ishizaki, a 2nd year master's laboratory. In this blog, I would like to introduce the Spring Conference on Statics, which was held at the Hongo Campus in early March.
At the 20th Spring Conference on Electrostatics, this year's conference on static electricity will be presented. Although research may not come to mind so much when it says "electrostatic charge", there are many presentations of basic research and applied research about discharge and plasma. Spring lectures are held every year on the Hongo campus, so you can feel free to join, but you can not enjoy the feeling of travel at all (w).
At this spring's lecture, four people of the second year of the master's class gave a presentation from the laboratory of Atsushi Ono. I also presented the research results on "Cancer treatment using plasma" which is my research theme. At this spring's lecture, I did not have a presentation in my field of study, but I was able to listen to and talk about a wide variety of research.
At the end of the spring lecture, there will be awards ceremony for the Excellent Paper Award and Excellent Presentation Award. I was awarded an Excellent Presentation Award. It is a great pleasure to present your research and to be evaluated. Let's all actively participate in the conference and aim for awards!
---
This page was automatically translated into English.
Please note that the translation system may not necessarily be accurate.
Thank you in advance for your kind understanding.