Princeton & UTokyo plasuma summer school started for this year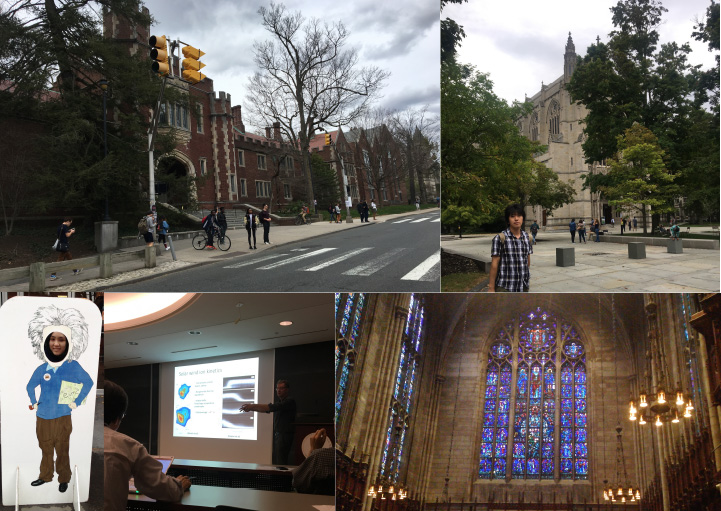 On June 10th, summer school for Princeton & UTokyo plasma education program has statted. This year Princeton Unversity will hold the classes. The participants will take full courses on plasma engineering for a week.
Prof. Bhattacharjee's enthusiastic lecture on plasma theory is famous they will take pragmatic courses on plasma engineering that encompasses experiment, observation, and theory. In particular, both students will utilize the other party's experimental, observatory equipment and computers for topics such as nuclear fusion plasma experiment, plasma fundamental experiment, plasma propulsion experiment, solar observation with Hinode satellite, plasma simulation, and so on. In July, the Japan side is planning to take a visit for both students to JT-60SA, a large tokamak and to JAXA.
The picture illustrates the beautiful campus of Princeton University and the landscape of lectures. The upper-right and lower-right are the chapels of Princeton University. The old mansion of Einstein and the Institute of Advanced Study is also in the town. Exchange students are staying in a single dormitory inside the campus.
---
This page was automatically translated into English.
Please note that the translation system may not necessarily be accurate.
Thank you in advance for your kind understanding.