A welcome hiking day for freshmen (Yoshida, Nishiura, Saito Laboratory)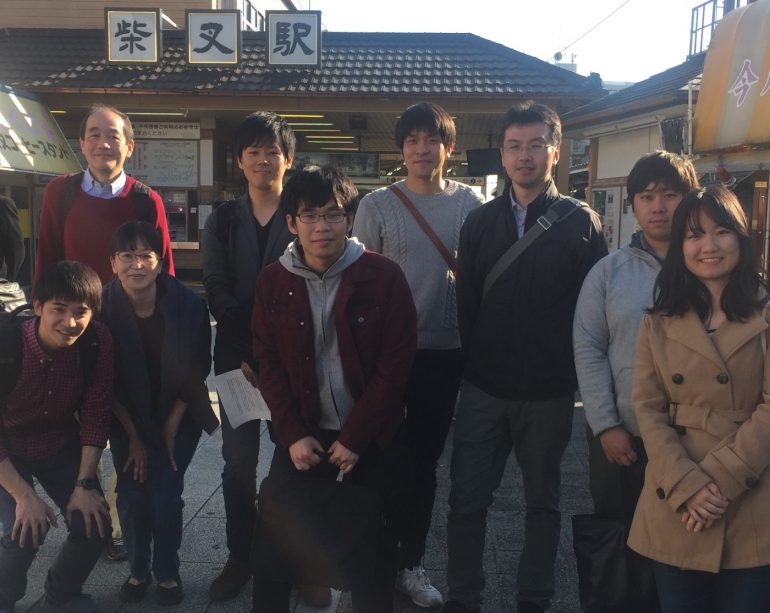 Hi, I am Nakamura, a first-year doctoral student at Yoshida, Nishiura, Saito Laboratory.
Our laboratory went on hiking on 13th April for welcoming freshmen.
This is an annual event of Yoshida, Nishiura, Saito Laboratory and recently, we are challenging to go on hiking around all the  23 districts of Tokyo. 2 years ago, we used Toden-Arakawa-Line and covered Arakawa, Kita, Toyoshima, Sinjuku districts and last year Taito, Chuo, and Chiyada districts. We still have 16 districts remained.
This year we went on hiking to Edogawa and Katsushika district. With the handmade hiking map by the professor, we gathered at Katsuishika-Rinkai park. Katsuishika-Rinkai park is about an hour from Kashiwanoha-Campus station by train.
First, we had lunch at a restaurant in the park and then visited Katsushika-Rinkai Aquarium.
It displayed various fishes ranging from marine creatures around the world to the fish living in Tokyo bay. Although I had ever visited this aquarium, there were many places I visited for the first time, such as "Crystal View", a nearby viewing rest house.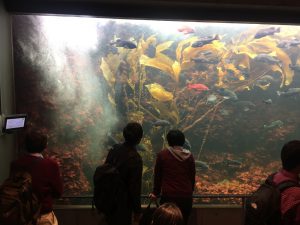 After that, we went to Shibamata Station by train.
Shibamata is the place where a famous native movie "Otoko ha Tsuraiyo" took place. As you pass by the "Torasan" statue in front of the station, you can see Shibamata-Syakutenn-Sando, which is encompassed by many Japanese-sweet stores. I recommend the famous dumpling. At Daikyo-temple, we observed the sculptures and gardens.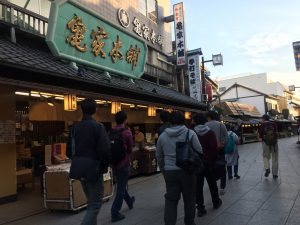 Lastly we had dinner at Kinmachi and went home. It was a very enjoyable day.
Why not you go on hiking to Katsushika-Rinkai park and Shibamata? I think you can make new discoveries even in the Tokyo 23 districts.
Everyone, have a good golden week!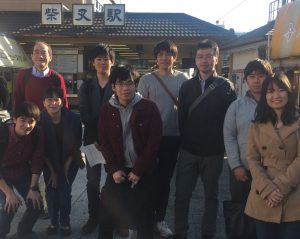 ---
This page was automatically translated into English.
Please note that the translation system may not necessarily be accurate.
Thank you in advance for your kind understanding.