Open Campus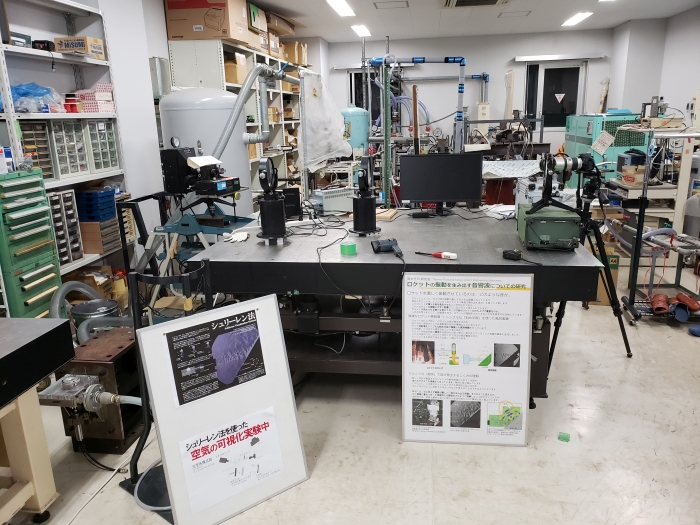 Hello! I am Mr. Ikuta of Mr. Okamoto Laboratory 2nd year.
On the 26th and 27th October, the public opening of the Kashiwa Campus was held. Although Kashiwa campus is a campus that is mainly based on graduate school, although it is a deserted atmosphere usually, on the day of public release, various people such as local residents, elementary school students, college students who wish to take the examination, etc. were visiting and they were showing lively .
Okamoto Laboratory also conducted a demonstration demonstration along with a panel exhibition to explain the contents of the research to the visitors in an easy-to-understand manner.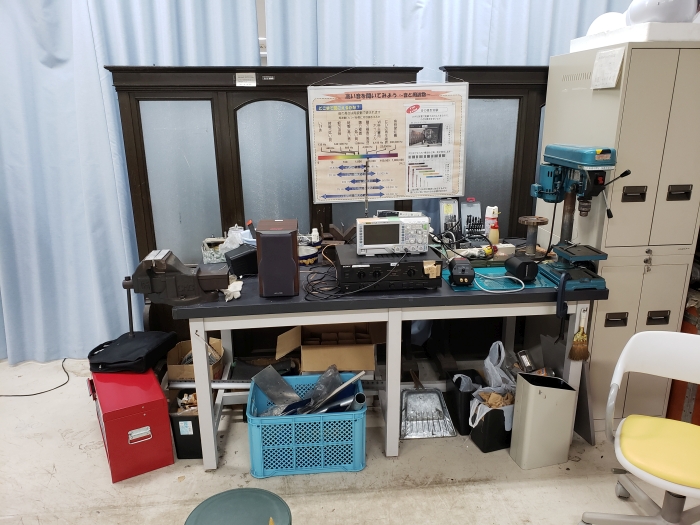 This is a device that can emit a sound with a wide frequency including the human audible range. Since Okamoto laboratory is doing research on jet noise, you can realize "What is sound?"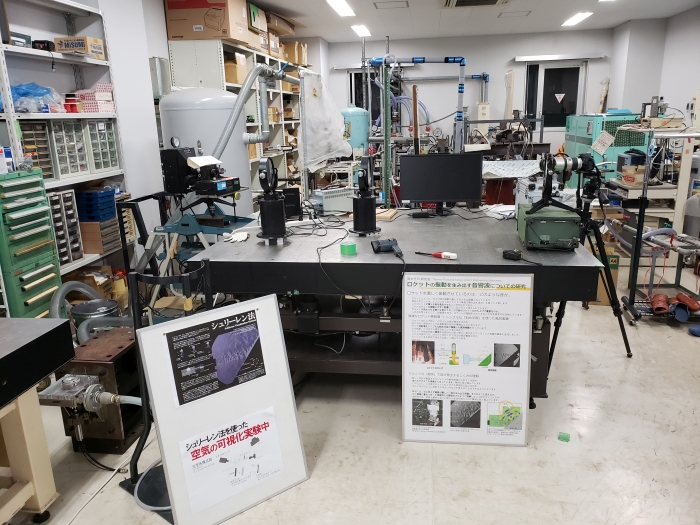 Next, this is the experimental device of Schlieren method. The Schlieren method is a method to visualize the flow of air by utilizing the difference in the refractive index of light when the density of air differs. It is popular in the world of fluid dynamics, and it is one of the experimental methods which Okamoto laboratory also uses. Sometimes cheers were frequently raised from the visitors, as we can see things we can not see, usually the flow of air.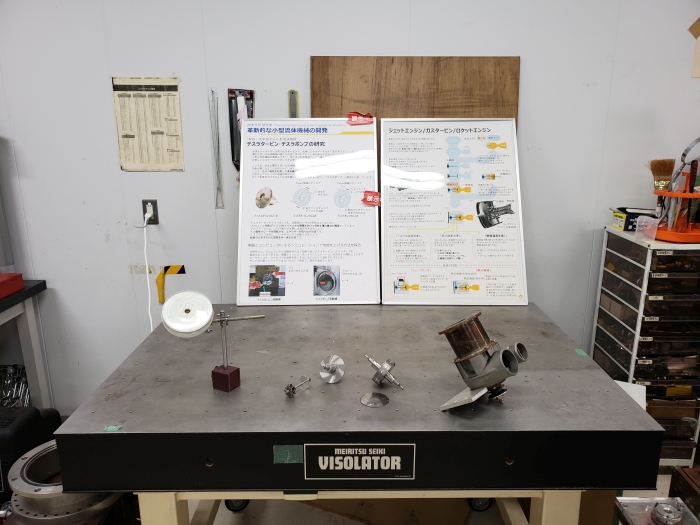 This is an exhibition of fluid machinery which is also the research theme of the author. "Wave rotor" installed in automobile engines to improve fuel consumption by utilizing the energy of exhaust gas and two small fluid machines "Tesla turbine" which is expected to be applied to small hydropower generation and distributed power generation will be exhibited was doing. Especially Tesla Turbine attracted attention from performing demonstration of model made with CD and attracted attention from some people and some people wanted to put into practical use at an early stage.
The Okamoto laboratory will also conduct research exhibitions at public on and after next year. If you are interested please come.
---
This page was automatically translated into English.
Please note that the translation system may not necessarily be accurate.
Thank you in advance for your kind understanding.