Exchange of research with CLOVER project related organizations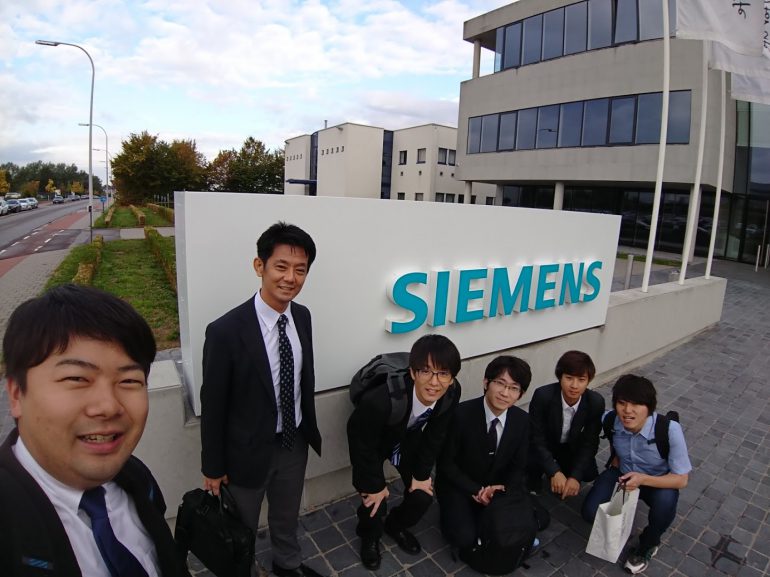 Hello, Mr. Hori Fujimoto I am Miyahara 1st year.
This time I will write about the visits and research exchanges of European universities and companies which I conducted as part of CLOVER international project.
CLOVER is a project consisting of nine universities / companies in Europe, universities in Mexico, and University of Tokyo (ie Hori Fujimoto Laboratory) aiming to conduct interdisciplinary research on machine control systems, and dispatching researchers to each other We are engaged in collaborative research.
Late this summer, the members of Hori Fujimoto Laboratory visited 4 universities and companies in Belgium and Austria for exchange of opinions on research exchange and future collaborative research.
As a matter of fact, this project has nothing to do with this project in addition to this project, but as a laboratory I have visited four laboratories in Belgium, Germany and Austria, which are more connected than before, but introduction is omitted in this article.
Let me introduce the state of the visit sequentially along with the photograph.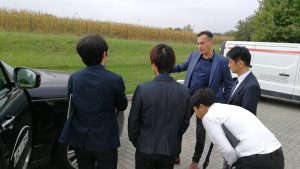 Tenneco is a company that develops and sells active suspension of automobiles, etc. There is EU development headquarters in the city of Sinto Toroiden in Belgium. The active suspension is like a cushion attached between the body of the car and the tire, and that being active means that the ride feeling is going to be very good!
Hori Fujimoto laboratory also conducts research on ride comfort improvement control using in-wheel motor, focusing on the interests of the two persons. I have a premonition for future collaborative research.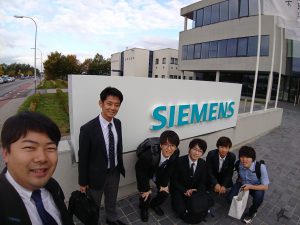 The laboratory on Siemens' automobile motorization and automatic driving is also located in the city of Leuven in Belgium. In this city there is a university called KU Leuven, which is famous in the field of control, and in fact the department we visited this time was originally a company called LMS, it is said that this university was spun off.
Again Siemens and Hori Fujimoto laboratory introduced their research, and in October later I invited a researcher from Siemens to Kashiwa for about a month and collaborated on the experiment machine of Hori Fujimoto Laboratory It was.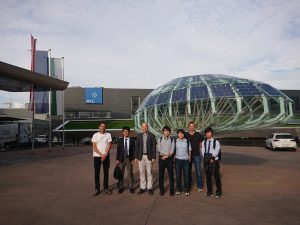 Austria's second largest city Graz has a university called TU Graz and a company called AVL. Graz is a place familiar to people who have remembered names such as astronomer Johannes Kepler, physicist Ervin Schrodinger, electrician, Nikola Tesla. Ludwig Boltzmann, a physicist, also said he was doing research in Graz. By the way, this month the new international unit system SI is going to be implemented next year, approved by the International Degree Committee, but Boltzmann's constant is said to be the definition value in this new unit system.
From the Institute of Automation and Control of TU Graz, I gave an introduction on application-oriented research collaborating with external automakers and research on control of IoT network.
AVL is a company that develops, tests and simulates power train. External car makers are also responsible for bench tests before conducting tests on public roads, and we also visited laboratories that caused the car to run virtually indoors and chambers that tested at -30 to 50 ° C It was.
This is the introduction of this visit. Based on this project's interaction, I hope to conduct joint research from an interdisciplinary point of view.
---
This page was automatically translated into English.
Please note that the translation system may not necessarily be accurate.
Thank you in advance for your kind understanding.