Laboratory travel ~ Hachijojima ~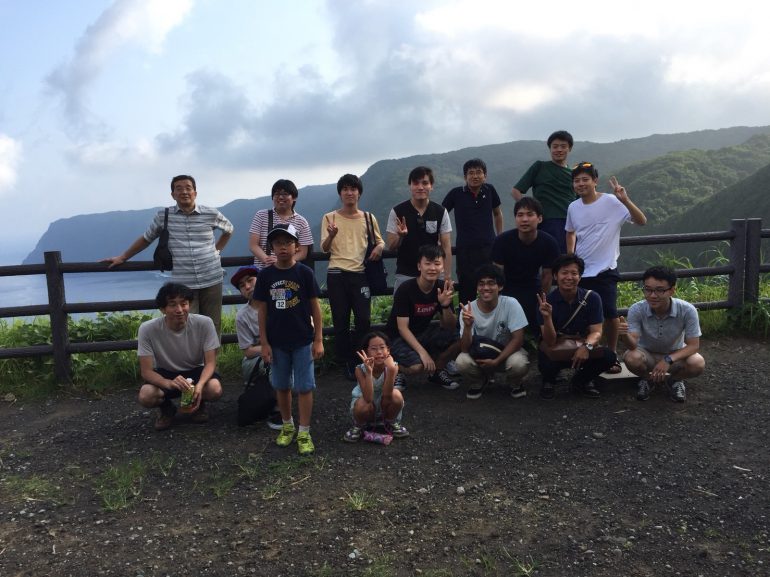 Hello.
This is Osaki Lab.
It is a laboratory trip to go with every member of the year every year,
This year I went to "Hachijojima" on 3 nights 4 days.
Hachijo island is an island in the Izu Islands and the address is in Tokyo.
Two volcanoes in the west and the east are made.
The area seems to be almost the same as inside the Yamanote line,
If it is two hours by car, I will be able to go around.
Geothermal power generation is actively carried out in Hachijo Island using active volcanoes.
We also got on the first day, for study,
I went to "Hachijojima geothermal power station".
Digging a deep well towards the basement mugwagon,
Take the hot steam and turn the generator's turbine.
It seems that about 20% of the power of the island is covered by geothermal power generation.
Also, Hachijojima has many famous items of food.
Kusaya, tomorrow leaves, shochu, passion fruits · · ·
Among the impressions in particular,
It is a local cuisine called "Island Sushi".
Before grabbing the fish, soak in soy sauce,
I do not wasabi but I eat it with a mustard.
It is a unique sushi of Hachijojima which can not be eaten normally,
It was very delicious.
The food is delicious,
Everyone on the island is a nice person,
It was Hachijo Is.
I certainly would like to go there again.
---
This page was automatically translated into English.
Please note that the translation system may not necessarily be accurate.
Thank you in advance for your kind understanding.