BBQ at Kashiwaboha Park (Okamoto Lab)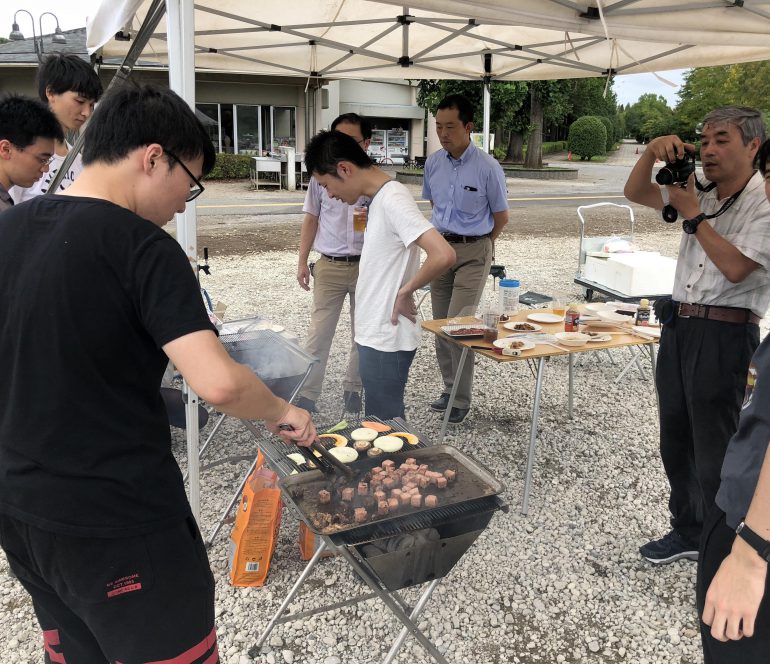 Hello everyone!
I am Sekiguchi of Mr. Okamoto Laboratory 2nd year.
This time, I will write about the barbecue which is one of the events held at the Okamoto laboratory just the other day.
In Advanced Energy Engineering Major, on July 26, students who are scheduled to finish March next year, middle examination of the master thesis, students who are planning to complete September this year had a main review.
Everyone, thanks for your hard work.
Okamoto Laboratory conducts a barbecue with the Teramoto laboratory of the Department of Aerospace Engineering, also serving as a good-natured party for summer semester, around the end of July when the middle examination is over.
This year, the other day, I did a barbecue at Kashiwaha leaves park next to the Kashiwa campus.
It was forecast for rain until just before, but it was cloudy on the day and it was safe to hold.
Although there was trouble, such as the charcoal was not attached to fire easily, I could not enjoy rain even until the end and enjoyed the barbecue.
This year we had vegetables, meat, seafood and garlic rice with fried noodles, so we ate a lot and we were able to finish the barbecue satisfactorily.
In Okamoto laboratory, besides barbecue, if you can introduce other events in the next time in a laboratory with many events such as cherry-blossom viewing, freshmen's welcome party, May festival, Kashiwa campus public release, pot party meeting, year-end party party, I think.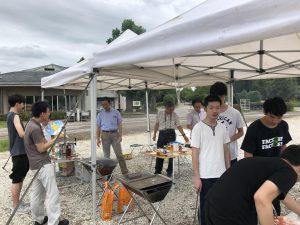 ---
This page was automatically translated into English.
Please note that the translation system may not necessarily be accurate.
Thank you in advance for your kind understanding.