Delivery class to the international secondary school attached to Tokyo Gakugei University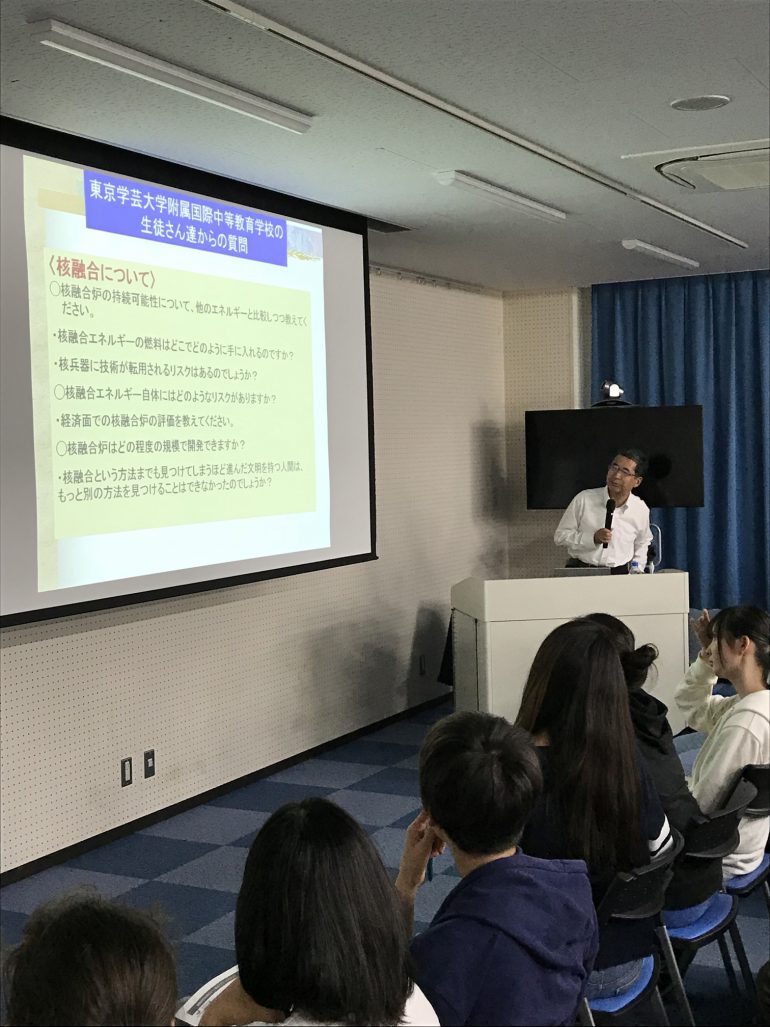 On June 18th we held the first classes this year at the International Secondary Education School attached to Tokyo Gakugei University in Nerima Ward, Tokyo. The school has been widely used for SSH (Super Science High School) and SGH (Super Global High school). About 120 second-grade fourth-grade students (first-year high school students) were eligible this time.
The school is supposed to participate in a high school student exchange program between Japan and the United States hosted by Michigan State University "Nuclear Science" this summer and has a very high interest in nuclear energy. In April this year, I heard that Talyor Wilson, a genius boy who succeeded in nuclear fusion experiment at home garage at the age of 14, was invited to the school and heard a lecture.
For my lesson, please tell me about the sustainability of nuclear fusion reactors compared with other energies, "" What kind of risks does nuclear fusion energy itself have? "," High level radioactivity Is it impossible to artificially manipulate the half-life of waste? ", Nearly 15 questions related to nuclear fusion and nuclear energy were received in advance. Therefore, unlike in the past in this lesson, I adjusted the content of the lecture to answer these questions as much as possible. Still no time, so I regret that I can only answer about half.
"Yesterday, there are students staying up all night long because of the school 's challenges, so maybe I might fall asleep during the lesson", says the teacher in advance, but fortunately the students He listened to my lesson with the eyes shining without dozing. After the class was over, I had a lot of questions and it was a very enjoyable class for me as a myself.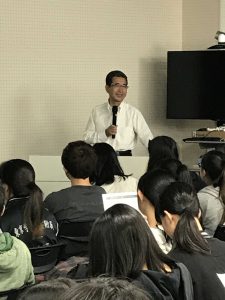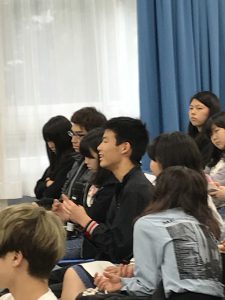 ---
This page was automatically translated into English.
Please note that the translation system may not necessarily be accurate.
Thank you in advance for your kind understanding.