Participated in the international conference ICEE2018 @ Seoul (Yokoyama Laboratory)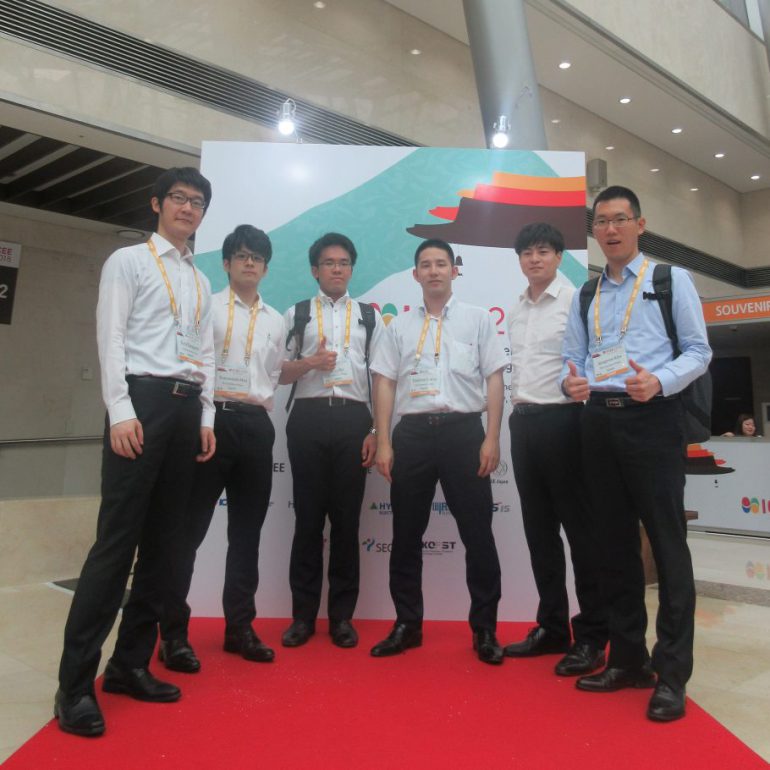 Hello everyone!
My name is Oyama, Mr. Yokoyama Laboratory 2nd year.
Today, I would like to report on participating in the international conference ICEE held at Korea University in Seoul, Korea the other day.
ICEE stands for International Conference on Electrical Engineering, which is hosted by Japan, China, South Korea and Hong Kong, and is an international conference on electrical engineering in general every year from late June to early July. This year was held for the 24th time and I participated in a total of 7 people, Mr. Yokoyama, five Yokoyama laboratories, and one Nagata laboratory (Yokoyama laboratory as a living room).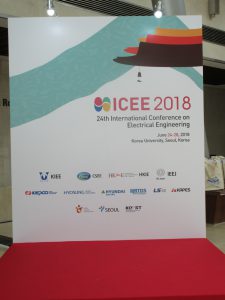 学生参加者6名全員で写真を取ったのですが看板の前に全員で並ぶという愚行の結果,ロゴ等に被ってしまったためパネル単体の写真もどうぞ。)
その中で横山先生はKeynote Speakerとして,日本が掲げる超スマート社会に向けた電力系統分野が取り組むべき課題について実際に日本で行われている実証事例を紹介しつつ講演されました。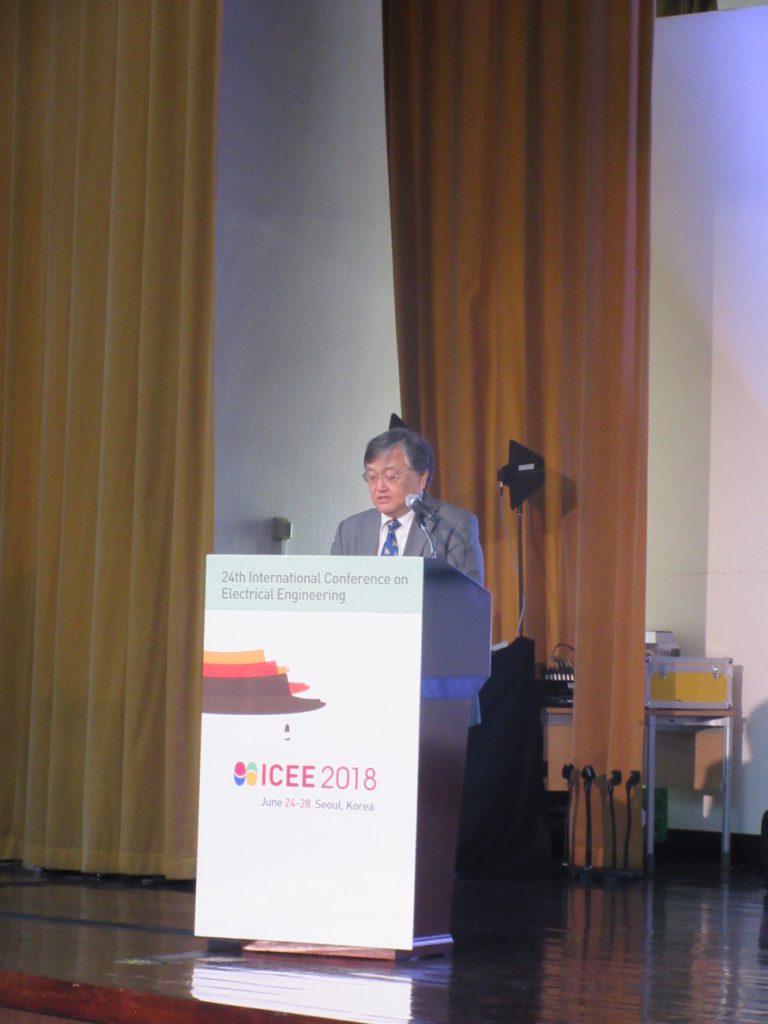 3日目の夜にはBanquetが行われ,フレンチのコース料理が振る舞われました(個人的には韓国料理を食べたかったのですが…)。様々な出し物が行われる中で出席者全員参加のOXクイズが行われました。電気工学に関する問題かと思いきや1問目は「バトミントンのミックスダブルスは1ゲーム15点先取で争われる,OかXか」。この後もスポーツや文学の問題ばかりが続いた中,博士2年の金が最後の4人まで勝ち残り,見事景品を獲得しました!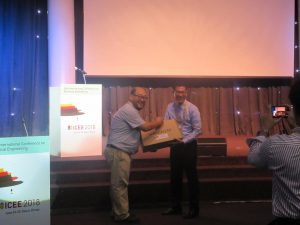 写真:商品は2万円相当のリュックだったようです。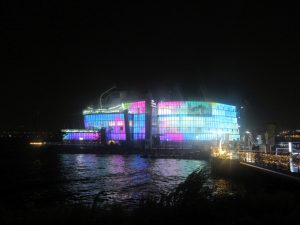 写真:Banquet会場のFloating Convention Centerです。外から見るときれいにライトアップされていますが中からは全く気づきませんでした。
国際会議への参加と聞くと身構えてしまう人も多いかとは思います。もちろん英語での会話が必要となりますが,完璧な英語が必要なわけではありません。また,発表の中でのBackgroundを見てもその国固有の事情が見えてくることもあり,間違いなく皆さんの思考に新たな基準が加わり,次元が一つ上がることかと思います!
それぞれの専門分野によって参加する学会は違えど,どの研究室でも研究の成果を世界に向けて発表する機会は得られると思います。この記事を見て一人でも多く先端エネルギー工学専攻での研究生活に興味を持ってもらえると嬉しい限りです。
---
This page was automatically translated into English.
Please note that the translation system may not necessarily be accurate.
Thank you in advance for your kind understanding.