EGG, get a space award.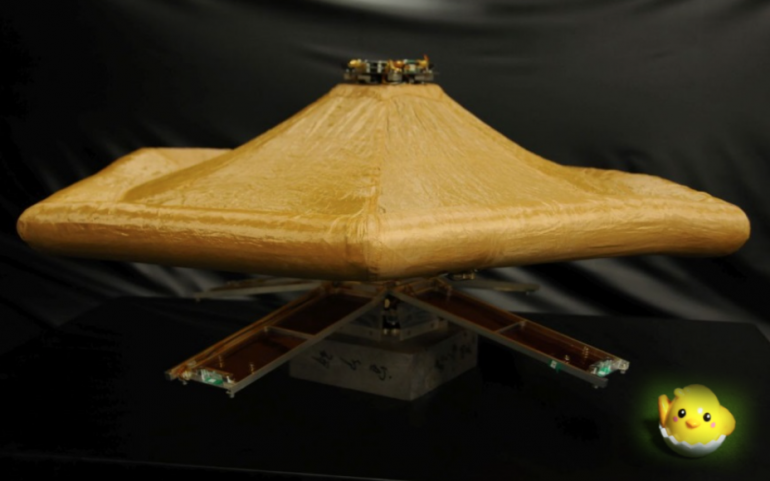 Although it was a while ago, I received the award named "Space Award" from the Department of Space Engineering of the Japan Society of Mechanical Engineers at the end of March. Departed from the International Space Station last January, it was a result of the flight experiment of the ultra-small satellite EGG (total length of about 30 cm, weight 4 kg) burned out in the atmosphere in May and was awarded as the EGG development team . I am glad. Suzuki Laboratory has been researching and developing the air brake (aero shell) for entering the atmosphere to use for nearly 20 years after spreading like an umbrella. The first student at that time worked at JAXA, had a laboratory, his friend's laboratory became a member, or another former student worked at a university, got a laboratory, and got together a team .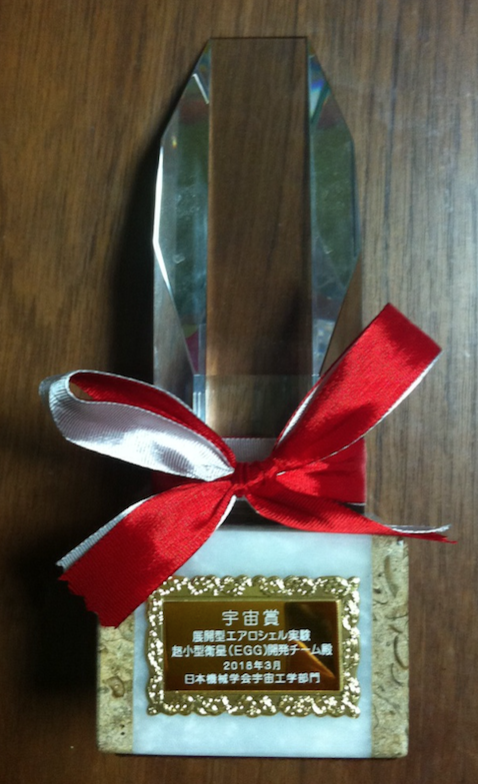 Next to EGG is BEAK and it is under development to aim for launch in 2020. This time, as a small body of 4 kg, a small engine is loaded, and the aircraft is separated during the inrush flight, which is an idea meandering. Since BEAK has just started its development, it seems that fun is coming from now.
By the way, for the generation (me) of the universe strategy (about Star Trek), the lunar landing of Apollo 11 and the science fiction and the reality that messed up the reality, I called the "universe" I feel a nostalgia that can not say anything to words. Someday, if I could travel to space, I'm sure you will feel like "I'm home."
Kojiro Suzuki
---
This page was automatically translated into English.
Please note that the translation system may not necessarily be accurate.
Thank you in advance for your kind understanding.