"Real scary story" at the first face-to-face academic conference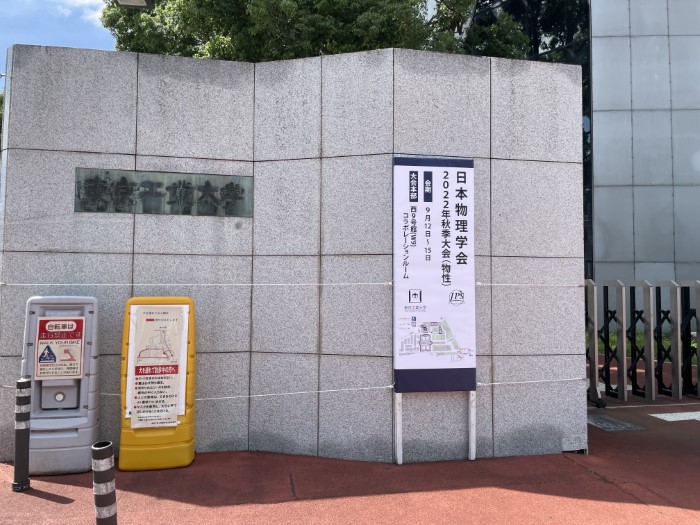 Hello, this is Nunotani, a first-year doctoral student in the Kajita-Saito Laboratory.
I would like to talk about an academic conference that I presented at a local conference last month.
Since the spread of Covid-19 spread just before I entered the master's course, all academic conferences held after entering graduate school were held online.
Therefore, this was my first face-to-face conference.
This time, I participated in the meeting of the Physical Society of Japan (condensed matter physics), which was held at the Ookayama Campus of the Tokyo Institute of Technology.
I had also applied for a presentation, and it was in the afternoon of the first day (out of four days) that I was assigned a slot for my presentation.
The distance between Kashiwa and Ookayama makes it impossible to stay at a hotel, so I have to commute every day for about 1.5 hours each way.
I wake up early, take a long train ride, and arrive at my destination.
I noticed it for the first time while listening to the presentations in the morning.
You forgot to bring your HDMI to USB type-C converter.
To explain to non-Mac users, MacBook 2015 and later MacBooks only have a USB type-C (and earphone jack) port, and a converter is required for video output. increase.
It's a symbol of stupidity, along with the abolition of the iPhone's earphone jack.
I usually leave the transducers at home and in the laboratory to reduce the trouble of carrying them around.
It became my enemy, and I completely forgot that I had to take the converter with me to the face-to-face conference presentation.
I got impatient when I saw Mac users, who I had seen in the morning presenters, bring their own converters.
As soon as I entered the lunch break, I went to the lecture table and checked the connection method with the projector, but it seems that HDMI is the only connection method.
The plan I made at that time was as follows.
First of all, check the purchase department of the co-op at the Tokyo Institute of Technology, and purchase a converter if it is available.
If you don't have it, dash to the nearby electronics store, and if you don't have it there, take the train and buy it.
My presentation was relatively late in the afternoon, so if you make sacrifices such as lunch or early afternoon presentations, you won't get to your presentation time without getting it. There was a sense of security in being deaf.
But I would like to avoid such a sacrifice if possible.
As if praying, I headed to the Co-op Purchasing Department. . .
was! "The converter!"
I managed to make it through the presentation safely, sacrificing half of my lunch break and about 8000 yen.
Happily ever after.
To all of you who read this blog, please take my failure experience as a stone for others.
Check your belongings the night before and don't forget to put in the various converters around your PC.
Also, I couldn't find an outlet at the meeting venue this time, so I think you should act assuming that you can't charge your PC.
The above is a "real scary story".
Later story.
As I mentioned earlier, Ookayama is nearby, so it didn't feel like a trip, but it wasn't all bad.
The campus was surrounded by a student town with many restaurants, so it was fun to stroll around.
In particular, the motsunabe restaurant I visited on the second night was delicious and left an impression on me.
end.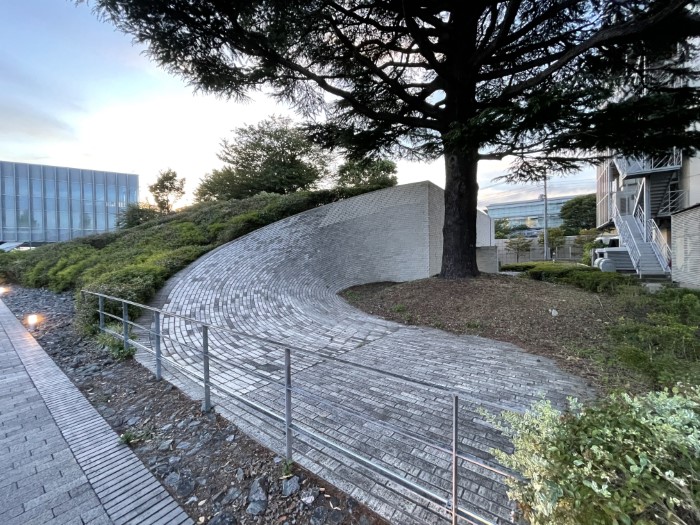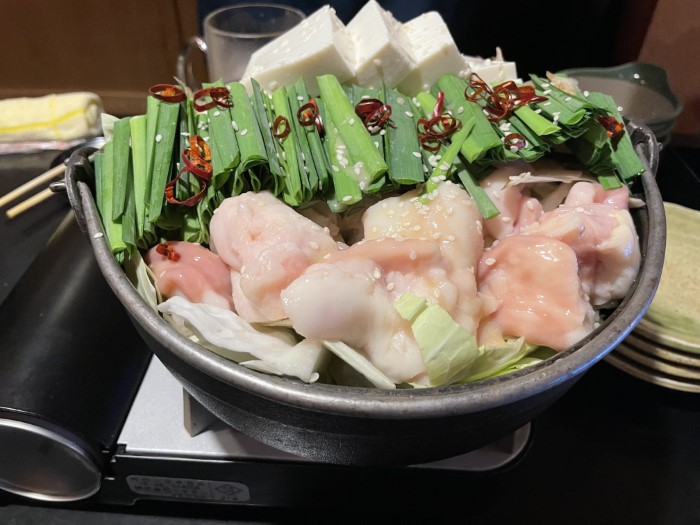 ---
This page was automatically translated into English.
Please note that the translation system may not necessarily be accurate.
Thank you in advance for your kind understanding.