Overlooking nature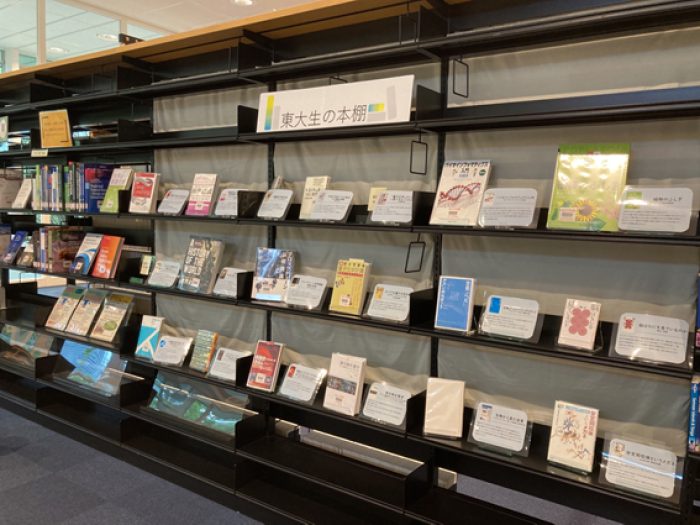 It is the second half of June and we are halfway through the year. The humidity that clings to our skin will soon be replaced by the heat that burns our skin.
Hello, I am Suzuki, a first-year master's student in Inomoto Laboratory.
Now that new students have been living on the Kashiwa Campus for two months, I am sure that you are already feeling the richness of nature. However, although the promenade on the east side of the campus and the single path that runs behind the foundation building are suitable for walking while enjoying the sunlight filtering through the trees, sometimes you would like to take in a panoramic view of nature. But sometimes you just want to take in a view of nature. Today I would like to introduce a place that is perfect for you.
This is a picture of the terrace that can be accessed from the southeast door of the Kashiwa Library. The wood-grained flooring creates a calm atmosphere, and the trees fill the entire field of view. It is the perfect place to overlook the nature and feel the vitality. I dare not take a picture of a sunny day because I want you to enjoy the trees shining in the sun with your own eyes….
By the way, at the Kashiwa Library, books in a wide range of fields are introduced with a comment on the bookshelf entitled "Bookshelf of University of Tokyo Students" just inside the library. As a student staff member at the library counter, I also introduced one book. I heard that introductory books are introduced here, so it would be fun to stop by and take a look.
(*Photographs inside the library were taken with permission from the University of Tokyo Kashiwa Library.)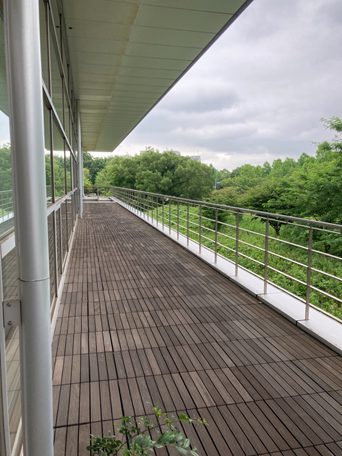 ---
This page was automatically translated into English.
Please note that the translation system may not necessarily be accurate.
Thank you in advance for your kind understanding.