New semester and fresh green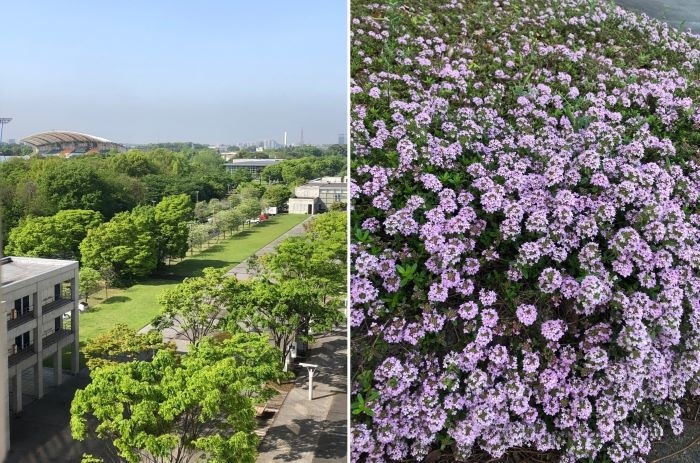 I'm sorry that it's not a timely article because April is near the end. A new semester has started. This year, we made the admission guidance a hybrid and were able to do it including face-to-face meetings. Let's open a new era by using the experience of remote online as a spring and increasing the value of face-to-face.
Even in my laboratory, I couldn't see the arrival of international students in mid-March, and I was nervous, but I managed to make it in time for admission. Aside from criticisms of immigration restrictions, I am grateful that both the Japanese and foreign sides have made considerable efforts in the field.
The Kashiwa Campus is full of greenery, and the fresh green of zelkova is dazzling. Various flowers are in full bloom, and although I don't know the name, it comforts my unsettling heart.

---
This page was automatically translated into English.
Please note that the translation system may not necessarily be accurate.
Thank you in advance for your kind understanding.