Snow Kashiwa Campus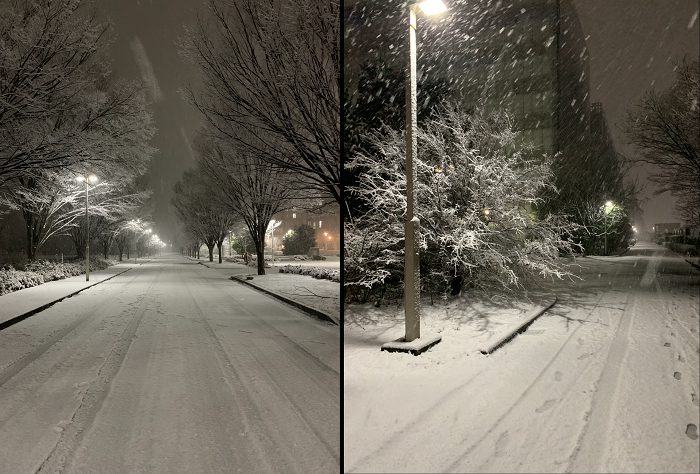 Hello. I'm Jin, a first year master's student in the Inomoto laboratory.
It was my first time to move to the Kashiwa campus around March last year and see the scenery of the campus after it snowed. After finishing the experiment at night and leaving the basic experiment building, I took these two pictures.
Lichun is the beginning of spring and the beginning of the year in the 24th solar term. This year's spring was February 4th. The snow that falls this spring is known as spring snow. According to the El Nino monitoring bulletin of the Japan Meteorological Agency, the La Nina phenomenon seems to be continuing. Perhaps because of that, even in spring, the cold season will continue for a while.
It is thought that the large amount of carbon dioxide emitted by the combustion of fossil fuels is one of the causes of abnormal weather that becomes commonplace. People are expecting nuclear fusion technology as a powerful means to solve this energy and environmental problem drastically. I Lab is conducting experimental research with the aim of realizing highly efficient nuclear fusion.
---
This page was automatically translated into English.
Please note that the translation system may not necessarily be accurate.
Thank you in advance for your kind understanding.