Before Christmas, the laboratory is in a good condition.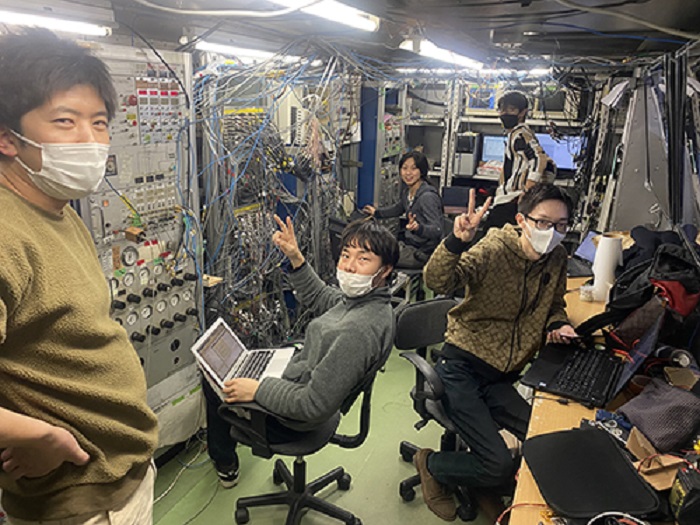 Only a few more this year. Some students are about to return home, but the laboratory is at its final stage this year. It may be that the New Year will be greeted with peace of mind if good data can be obtained within this year. The photo shows the scenery inside the control room of the experimental team on December 10th of the Hongo TS-6 experiment. On this day, as part of the physical elucidation of the combined heating mechanism of the tokamak plasma, a high-definition two-dimensional magnetic probe was used to create a structure called a blob or magnetic island that was found to occur at the interface between the two tokamaks that combine. And toroidal mode measurement (measurement of detailed shape of magnetic field lines), two-dimensional ion temperature tomography measurement (temperature distribution of ions constituting plasma), X-ray stereo camera measurement (temperature distribution of electrons constituting plasma), X-ray spectrum I am trying to capture it by measurement (high energy electronic measurement). What kind of result did you get? Merry Christmas. And please have a good year.
---
This page was automatically translated into English.
Please note that the translation system may not necessarily be accurate.
Thank you in advance for your kind understanding.