Autumn Kashiwanoha Park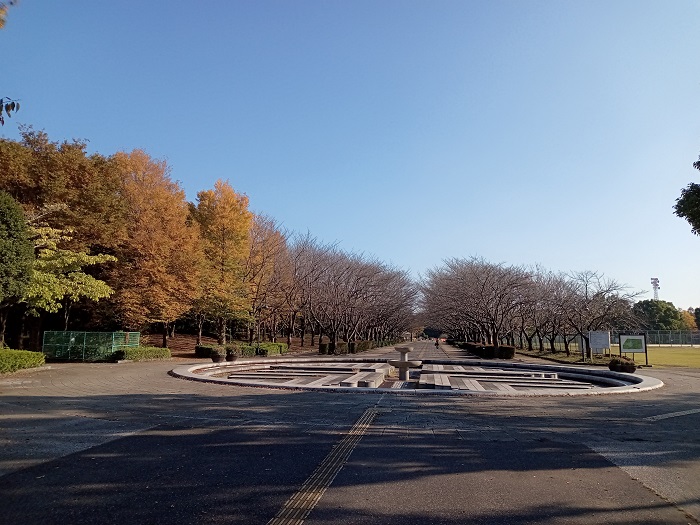 Hello. I'm Shuntaro Murai from Saito Lab M1. Recently, the clear autumn sunshine feels comfortable. This time, I would like to introduce Kashiwanoha Park, which is located opposite the Kashiwa Campus.
This park has a very large area, as it was an army airfield before the war and a communication base for the US military after the war. If you walk from Tsukuba Express Kashiwa-no-ha Campus Station to Kashiwa Campus, you can pass through the park grounds on the way. I sometimes walk from the station to the campus without taking a bus.
I just entered the school this spring, and I am fascinated by Kashiwanoha Park, which shows different appearances in spring, summer, and autumn. Therefore, I would like to attach a photo of the park in autumn. It is a refreshing blue sky with no clouds, as high as it penetrates as "Autumn high in the sky". While the heat of summer has subsided and it is cool, you can feel the arrival of winter from the trees with fallen leaves. Kashiwanoha Park is very large compared to parks in Tokyo and is not crowded, so it is very easy to spend. Even so, there are tennis courts, children's playset, and a Japanese garden on the premises, so you won't feel lonely. Please drop in at Kashiwanoha Park to feel the four seasons.
---
This page was automatically translated into English.
Please note that the translation system may not necessarily be accurate.
Thank you in advance for your kind understanding.