Associate Professor Tanabe received the U40 Award from the Physical Society of Asia and a tour of the Hongo fusion experimental facility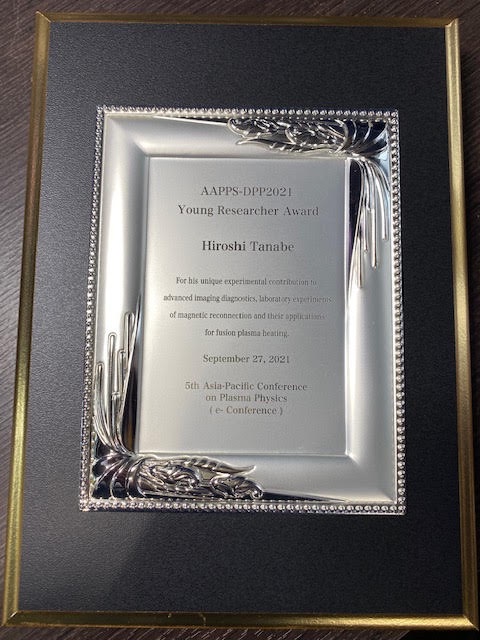 Hiroshi Tanabe, Associate Professor of the Research Group, received the Young researcher award (U40 Award) at the 5th Asia Pacific Conference on Plasma Physics of the Division of Plasma Physics, Association of Asia-Pacific Physical Societies. bottom. The reason for the award is "For unique experimental contribution to advanced imaging diagnostics, laboratory experiment of magnetic reconnection and its application to fusion plasma heating"
This is because the enormous ion heating obtained when the magnetic field lines are connected in plasma and its application, and the practical application of tomography technology that combines Doppler measurement and tomography measurement for the ion heating have been highly evaluated. .. In cooperation with a nuclear fusion venture, our laboratory is developing a new technology to obtain ultra-high temperature plasma exceeding 100 million degrees just by combining tokamak plasma.
Click here for the award-winning site.
http://aappsdpp.org/DPP2021/prizeawards.html
Japanese Press: http://aappsdpp.org/DPP2021/2021prize/U40%20and%20U30(2021) J.pdf
English press:
http://aappsdpp.org/DPP2021/2021prize/U40%20and%20U30%20(2021) E.pdf
Along with the award and the student tour of the College of Liberal Arts, the fusion plasma experimental facility of the Faculty of Engineering Building No. 10 of Hongo Campus will be open to the public on Sunday, October 24th. TS-6 spherical tokamak combined experimental device (total length 1.5 m) in cooperation with fusion venture, TS-4U spherical tokamak experimental device (total length 3 m) under construction, neutral particle beam injection equipment, ion dopplertography measurement You can observe various plasma measurement equipment including. Due to the corona problem, it is a complete reservation system, so please send the following email to ono@k.u-tokyo.ac.jp.
Subject: Hope to visit the fusion facility
Desired date and time: October 24, 13: 00-17: 00, somewhere 30 minutes
Name: Affiliation: Email address: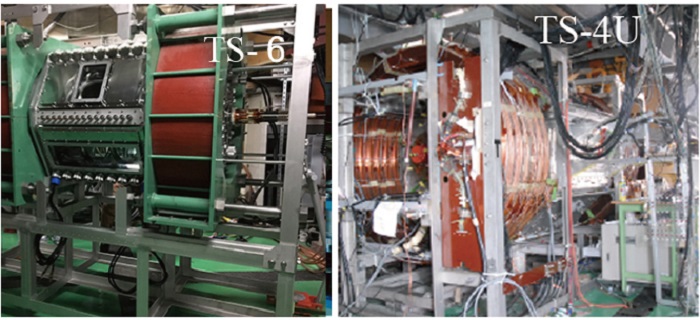 ---
This page was automatically translated into English.
Please note that the translation system may not necessarily be accurate.
Thank you in advance for your kind understanding.