Fireworks have set off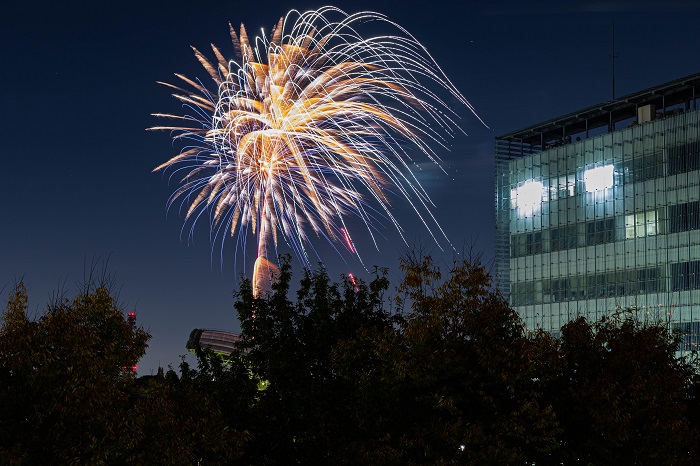 Hello. I'm Shinohara, a second year master's student in the Inomoto laboratory. Summer is approaching the second half, and the heat is still hot, but how are you doing? Various events have been canceled or postponed as a countermeasure against the new coronavirus infection this year, and many fireworks festivals, which can be said to be a summer tradition, have also been canceled, so I would like to talk about an episode about fireworks this time.
Fireworks were set off in front of the laboratory last November.
It seems that this fireworks is also called stray fireworks, and it seems that the date and time and place are completely undisclosed.
Originally, fireworks were launched in the hope of being free from illness, so I thought that they were raised so as not to lose to the recent coronavirus, but last summer I saw fireworks at all due to infectious diseases. I couldn't do it, so the joy I encountered made it a memorable firework.
Fireworks festivals have been canceled one after another this summer, but it seems that fireworks without notice have been launched somewhere. In a world where stay homes and behavior restrictions are recommended, why not look up at the night sky to see if fireworks are rising once in a while?
---
This page was automatically translated into English.
Please note that the translation system may not necessarily be accurate.
Thank you in advance for your kind understanding.