Nice to meet you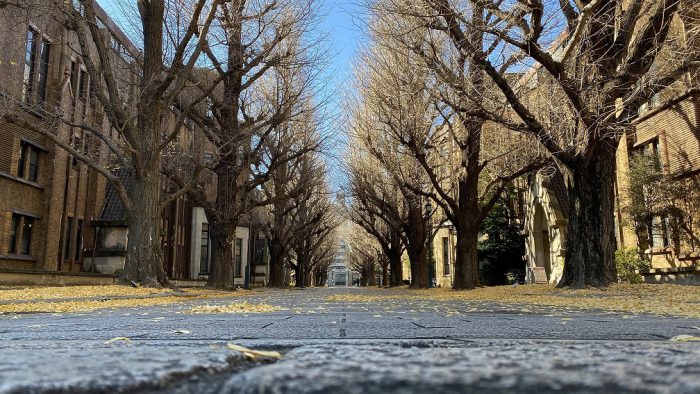 Hello, this is Wei of Ono (Ryo) Research · D1. I came to Japan from China a month ago, and this is my first time abroad. I like Japanese anime and movies, so I've always wanted to come to Japan since I was in junior high school. I'm not good at Japanese, so I'm very worried. Because of Corona, I spent 14 days at a hotel near the airport after arriving in Japan, at a hotel near Tokyo Makuhari. The hotel was so close to the sea that the view outside the window was very beautiful and awesome. I experienced the first earthquake in the last 14 days, and I was a little scared.
After that, I came to the laboratory. I went around the Hongo campus on the first day. I like the old buildings and the quiet atmosphere. Among them, my favorite building is Yasuda Auditorium. This photo is the path in front of Yasuda Auditorium on the Hongo campus two weeks ago, which is really like a movie.
Actually, I like Kyoto anime, so I want to go to Kyoto and Osaka. But I haven't been able to go because of Corona. I wish I could go to Kyoto and Osaka this year.
Finally, as an international student, I had many difficulties in life and learning, but thanks to the help of my teacher and everyone in the laboratory, I was able to overcome all of them. Thank you, I am very impressed. Let's do our best together from now on!
---
This page was automatically translated into English.
Please note that the translation system may not necessarily be accurate.
Thank you in advance for your kind understanding.