Physics Today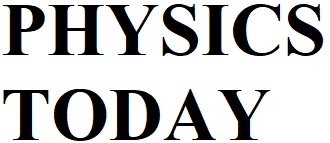 Hi, this is Uenishi Lab.. We look forward to working with you this year.
Professor Uenishi wrote a special article "Overlooked mechanisms behind seismic damage" (https: /) in the January issue of the traditional magazine "Physics Today" published by the American Institute of Physics (AIP) in the United States. /doi.org/10.1063/PT.3.4655) is posted. The cover (https://physicstoday.scitation.org/toc/pto/74/1) is also a picture of a catfish.
---
This page was automatically translated into English.
Please note that the translation system may not necessarily be accurate.
Thank you in advance for your kind understanding.