Experiment (number of times) Summary: From 2020 to 2021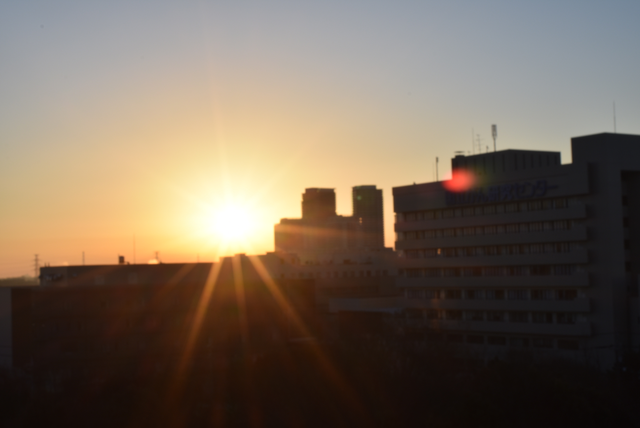 It was 2021. Last year was a turbulent year in the world, but I hope this year will converge in a positive direction.
The photo shows the sunrise seen from the Kashiwa campus.
From here, it is built a little, but from Tsukuba Express, especially on the east side, a spacious landscape spreads out, and you can see the gradation that changes with time just before sunrise. Perhaps because I grew up in the mountains of a prefecture without the sea, I seem to have a longing for the horizon and horizon.
By the way, the Inomoto laboratory is conducting experimental research aiming at the realization of nuclear fusion.
In order to carry out research, it is necessary to commute to work and conduct experiments with multiple people, so the impact of COVID-19 is not small.
Looking at the data size acquired by the core measuring instruments over the past five years, it is as follows.
2016 33.4GB
2017 32.8GB
2018 34.3GB
2019 52.6GB
2020 16.2GB
2019 stands out, but roughly speaking, the amount of data will be halved in 2020.
There are various kinds of "noise" in experiments, but increasing the number of data is a simple and powerful way to reduce the effects and obtain reliable results.
In that sense, it can be said to be adversity, but we will take this opportunity to improve the efficiency of measuring instrument operation and improve statistical data processing methods.
I look forward to working with you this year as well.
---
This page was automatically translated into English.
Please note that the translation system may not necessarily be accurate.
Thank you in advance for your kind understanding.