The first conference is online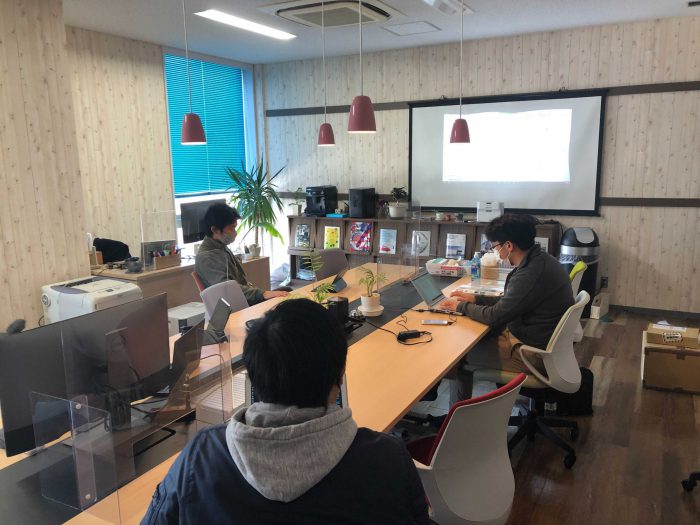 Hello. I'm Shirasaki from Horifujimoto Laboratory M1.
This time, I would like to report on the state of WoW, an international conference that participated for the first time on 11 / 15-19.
This conference was originally scheduled to be held in South Korea in May, but it was postponed due to the influence of COVID-19 and will be held online in November.
The photo is from the time of MTG in the laboratory, but the people who came to the campus gathered in the room and listened to it like this.
For the announcement, we will shoot a video in advance and upload it.
Regarding this point, I can retake it many times until I am satisfied with it, so it was a good story for me, who is new to English at the first international conference.
Also, even if you listen to other people's announcements, if it is a real event, you have to listen to the announcement in one shot, but if it is held online, the announcement video will be released on the web in advance I felt that it was easy to ask questions because I could listen to the announcements I was interested in in advance.
On the other hand, of course, there are also harmful effects due to going online.
It is a pity that there was little interaction with people from other laboratories, which is the real pleasure of international conferences. I was able to have some interaction with the person who asked the question after the announcement, but I think that the range of interaction has narrowed compared to the real social gathering.
I am a little worried that the conference will continue online even if COVID-19 is settled in the future. Personally, I would like to see the conference held in real life remain as a place for exchanges between researchers, and I hope that the day when it can be held without problems will come as soon as possible.
---
This page was automatically translated into English.
Please note that the translation system may not necessarily be accurate.
Thank you in advance for your kind understanding.