Research life at Okamoto Lab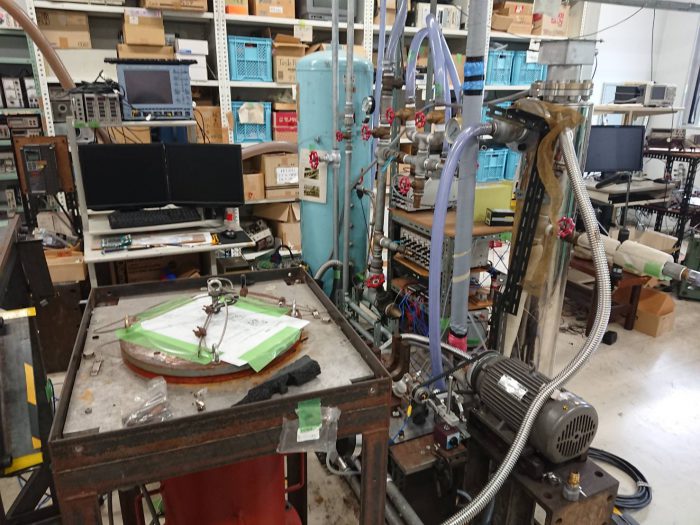 Hello. I'm Nishioka, a first year trainee of Okamoto. Until recently, the hot days continued, but with the approach of the typhoon, the cold became much more severe. Please take good care of yourself.
I would like to describe the state of the laboratory in detail here, but personally I have only been to the laboratory to the extent that I can count with both hands. This is because my research theme is centered on analysis, and I have an environment in which my research can be conducted almost remotely. It seems that other people in the laboratory are also conducting research remotely without any inconvenience. I'm not used to it yet, but this may be a new style of research.
At Okamoto Laboratory, we are conducting operation experiments of wave rotors as a device to improve the efficiency of gas turbine engines. I also had the opportunity to help prepare for this experiment. In the experiment, liquid nitrogen was vaporized, but it was found that one heater for that purpose was not working. It was a valuable opportunity to learn for myself that it is not easy to find one such device failure. I think that I may touch the actual device and use it for analysis, so I would like to continue to actively participate.
I have no inconvenience in my research, but I personally feel lonely because I don't have much interaction with the people in the laboratory, so I hope that the epidemic of the new coronavirus will end while I am in school.
---
This page was automatically translated into English.
Please note that the translation system may not necessarily be accurate.
Thank you in advance for your kind understanding.