2019 Kashiwa Campus Open Day 1 was held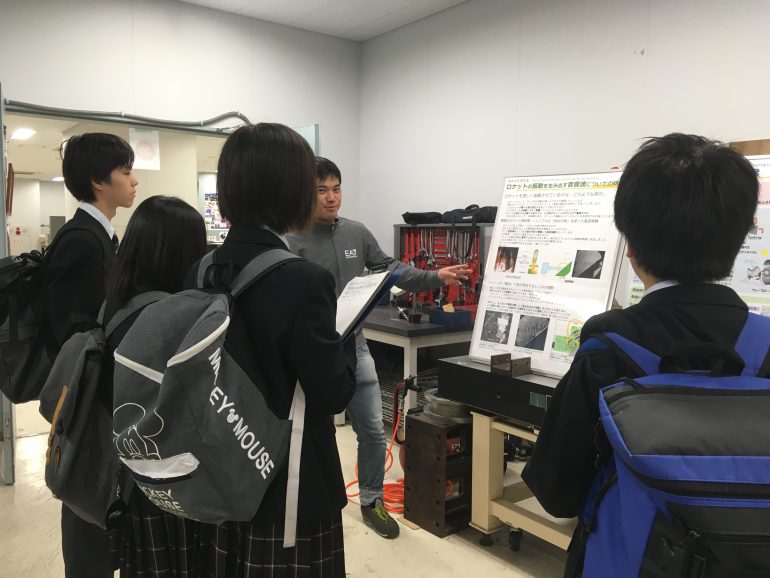 Hello.
This is Oba of Okamoto Laboratory M1.
After the typhoon left Kanto the other day, it was getting cold and cold. How are you all going?
Unfortunately the weather was bad today, but the first day of the Kashiwa campus was open to the public.
I thought that my shoes were submerged by the downpour, and that my uncle was entwined by the strange bus on my bus and my tension was going down (Isn't it going to be open to the public today?), But despite the heavy rain, many people Visited Okamoto Laboratory!
Seeing high school students who respond to research explanations and demonstrations with "Hey!" And junior high school students who are asking with inquisitive questions, reminiscent of their junior and senior high school students, and the people who listened shine It was a day to renew my determination as I wanted to do some interesting research.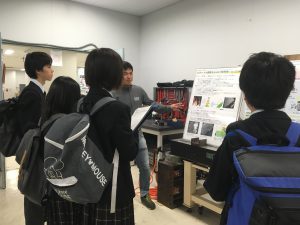 I hope one of today's customers will come to Kashiwa Campus in the future!
Everyone who did the planning, preparation and operation of the open to the public, thank you!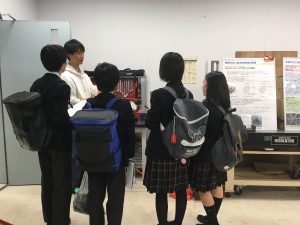 ---
This page was automatically translated into English.
Please note that the translation system may not necessarily be accurate.
Thank you in advance for your kind understanding.