Participated in ICPIG in Sapporo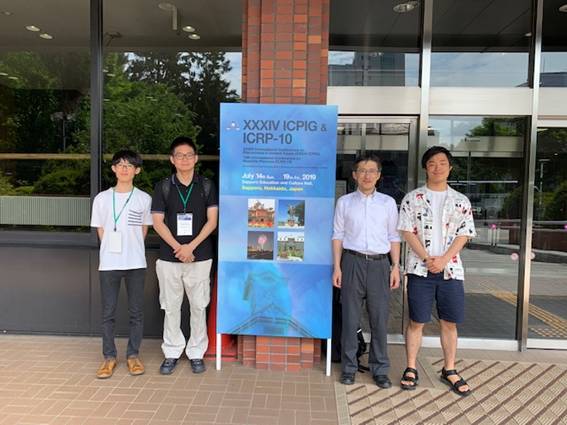 Hello. I'm Kondo, 2nd year master student of Ryo Ono lab.
Last July, Ryo Ono Laboratory, a two-year master's student, and Prof. Ono participated in the International Conference on Plasma Science ICPIG held in Sapporo. ICPIG is the 34th prestigious academy this year, and a wide range of presentations on plasma, including basic research and measurement of plasma, application to surface treatment and bio / medical applications, will be held for about a week. . It is said that it will be held once every two years, but since this year happens to be held in Sapporo, all students of the second year of master's degree will also participate.
We each presented our research in the form of poster presentations. I am new to presentations at international conferences and managed to explain the poster in poor English. My research was a little minor at this conference, so I didn't ask so many questions, but I'm glad to be interested in my research. It was also interesting and exciting to hear the presentations of the research results of other researchers. I can hear presentations in fields that are a little outside of my field of study that I usually do not read much in my dissertation.
Speaking of fun at the conference, you should not forget about local sightseeing and meals. During your 6-day stay in Sapporo, you can enjoy all the delicious foods of Hokkaido such as seafood, miso ramen, and Genghis Khan, and find time to find out more about the city of Sapporo, Hitsujigaoka Observation Deck (a hill with a statue of Dr. Clark), Otaru I also went sightseeing. The rainy season is late this year, and it seems rainy in Kanto during this period, but Hokkaido is blessed with the weather and it is sunny. I was able to enjoy a wonderful view from the observatory. At the end of the academic period, three students went a little further from Sapporo and went sightseeing around Noboribetsu. The ryokan ended the trip with a wonderful hot spring and delicious crab dishes.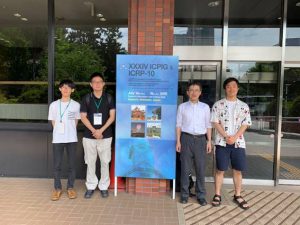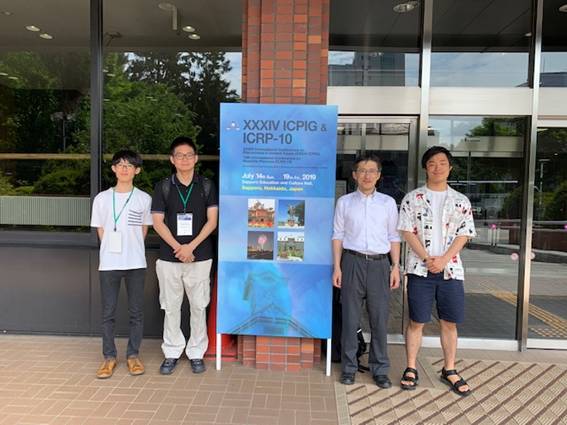 At ICPIG, I had the valuable experience of presenting at international conferences. Next is the Electrostatics Society of Japan held in Kumamoto in September. This is a relatively small conference on static electricity and plasma, and we will also present our research results. Here too, I'm looking forward to hearing about the latest research results, not just sightseeing and delicious things in Kumamoto.
---
This page was automatically translated into English.
Please note that the translation system may not necessarily be accurate.
Thank you in advance for your kind understanding.