Laboratory Barbecue in Kashiwanoha-park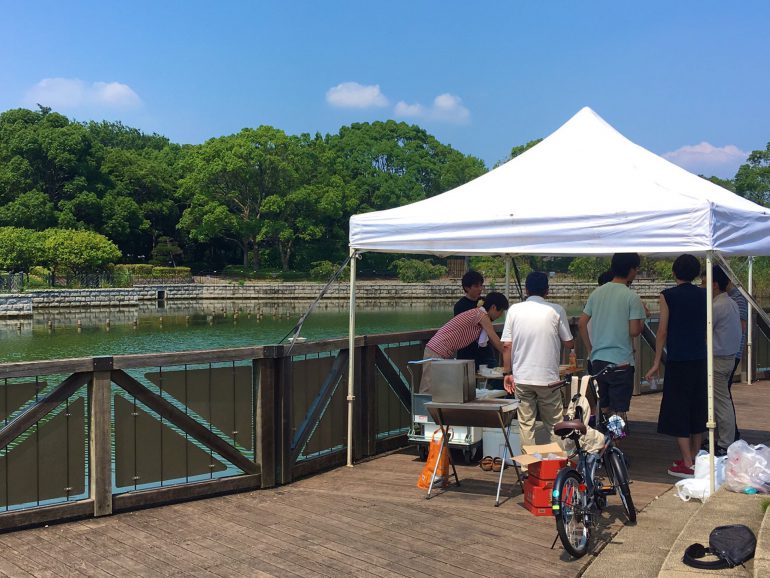 Helo! I'm Takemura, a 1st-year master student at Okamoto laboratory.
People who enrolled in the spring finished their mid-term defense and people who enrolled in the autumn finished their final defense. Congratulations!
I also would like to make efforts and make a good presentation next year like them.
In this article, I want to tell about the laboratory barbecue in Kashiwanoha-park.
We hold this barbecue party with Teramoto laboratory (department of aerospace and astronautics) every year to appreciate the members for their mid-term defense (final defense for those enrolled in the autumn) and summer semester. Although it was scorchingly hot, we enjoyed the char-grilling meat and cold beer. After the barbecue, we enjoyed board games in the cool laboratory. It was funny all day.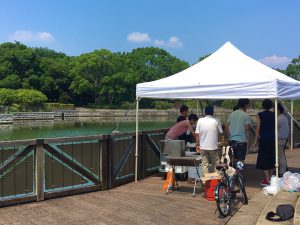 We were announced that Dr. Toki, an assistant professor at Teramoto laboratory, was supposed to conduct research on supercritical fluids at NASA JPL or Caltech from the end of this month. I am indebted to Dr. Toki because I consulted with him about my research and he sometimes delighted everyone with magic. We really miss him, but hope further development of his research and achievements.
Dr. Toki, please hang on after you fly to California!
---
This page was automatically translated into English.
Please note that the translation system may not necessarily be accurate.
Thank you in advance for your kind understanding.