Rattleback and Barbecue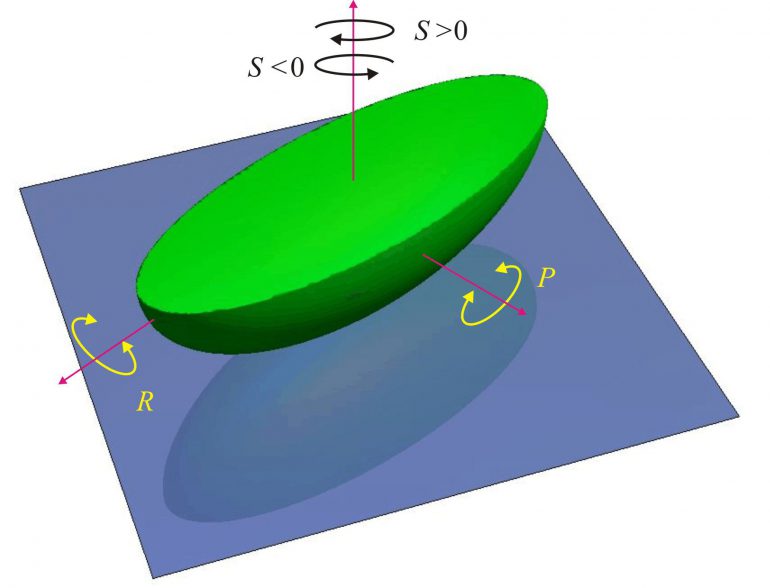 Hello I'm Ueda, a 1st-year master student as Yoshida Lab. It's already been 3 months since I was admitted to Dept. of Advanced Energy, and I'm leading a busy student life with research, experiments, examinations, and so on. I'd like to introduce two events I encountered in the laboratory so far.
○On April 26th, Professor ZENSHO Yoshida's lecture at Mathematics Danwakai(Seminar) at the Graduate School of Mathematical Sciences.
Have you ever heard of rattleback? This is just a mediocre semi-ellipsoidal top, but its motion has attracted many physicists because of its strange motion on the spinning axis that arises from the conspicuous chirality(antisymmetry). Professor Yoshida's lecture started from the rattleback, and it is worthwhile to audit as he sophisticatedly formulated the Hamiltonian in 3 dimensions of roll, pitch, and yaw using Lie-Poisson algebra. You can find the details in the following links below.
Mathematics Danwakai: https://www.ms.u-tokyo.ac.jp/web/video/danwakai/
Video Guest Book: https://www.ms.u-tokyo.ac.jp/web/video/vgbook/
○On June 20th, the final day for "Practical exercises in nuclear fusion"
"Nuclear Fusion Research Education Program" encompasses both the Dept. of Advanced Energy and the Dept. of Complexity Science and Engineering. We were able to finish the final day for "Practical exercises in nuclear fusion", which is one of the primary lectures among the program. The person who was in charge of the essential lecture was Mr. SHOICHI Mizumaki, an excellent engineer with prominent achievements and working for the branch of superconductivity at Toshiba Ltd. I heard that he was appointed as the lecturer for the class because he kept close relationship with our laboratory on the development of RT-1, an experimental equipment. After the final lecture, we had a convivial barbecue party to appreciate his contributions.
In addition to the members of Yoshida laboratory, there were more than 20 participants in total including the member of Yamada lab and Nuclear Fusion Education Program, so we finished with great enjoyment.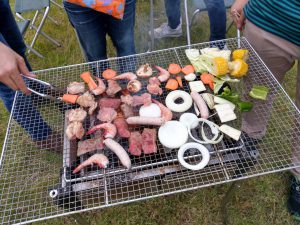 ---
This page was automatically translated into English.
Please note that the translation system may not necessarily be accurate.
Thank you in advance for your kind understanding.