The development of nanosatellite engine by water proplusion and its test satellite — the world's first step toward the realization of nanosatellite launching from ISS attached with water proplusion engine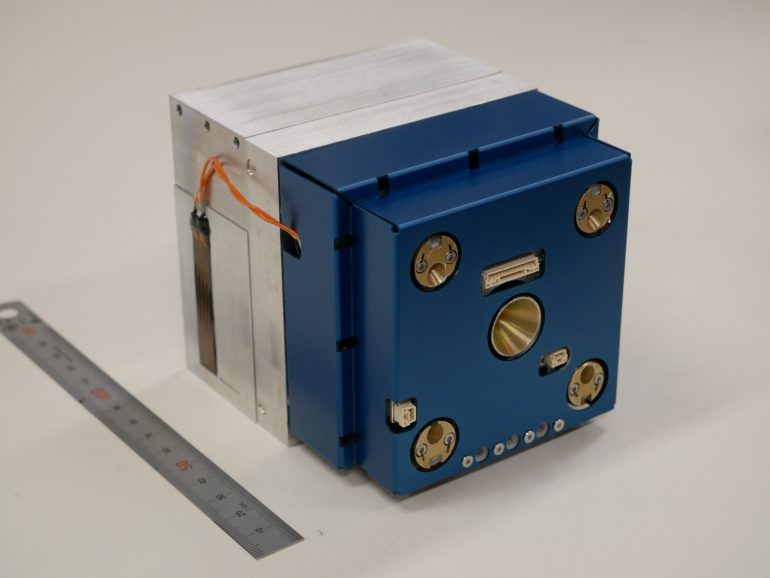 Associate Professor HIROYUKI Koizumi and Project Assistant Professor JUN Asakawa succeeded in the development of a nanosatellite engine using water propulsion(Picture 1) and its test satellite(Picture 2) oriented for future space transportation infrastructure, with the cooperation of University of Tokyo Edge Capital(UTEC), the project promotor, within the framework of Program for Creating STart-ups from Advanced Research and Technology (START) of Japan Science and Technology Agency, one of National Research and Development Agency. This success will pave the way for the realization of nanosatellite launching from ISS mounted with the water propulsion engine.
In recent years, due to the advances in nanosatellite recycling in many nations, the demand for nanosatellite engine has been surging. However, since conventional nanosatellite engines are using high-pressure gases and toxic fuels, it suffered from the miniaturization and cost lowering for nanosatellite engines that weigh from 1 to 10 kilos. Although the idea of launching nanosatellites from ISS was expected to be promising regarding its regular chances of launching, from the perspective of safety, it was found hard to bring such nanosatellites into ISS.
This time, they succeeded in the development of a nanosatellite engine and test satellite propelled by water, which can be stored at normal temperature and pressure, and is also safe, innocuous, and easy to treat. This will pave the way for its launch from the ISS. By mounting those engines to satellites that are emitted from the ISS, we can achieve prolonged life-span of nanosatellites and expect further applications of nanosatellites in various areas such as communication, broadcasting, positioning, earth observation, entertainment, and so on.
---
This page was automatically translated into English.
Please note that the translation system may not necessarily be accurate.
Thank you in advance for your kind understanding.