Sosei 33rd (March 2019 issue)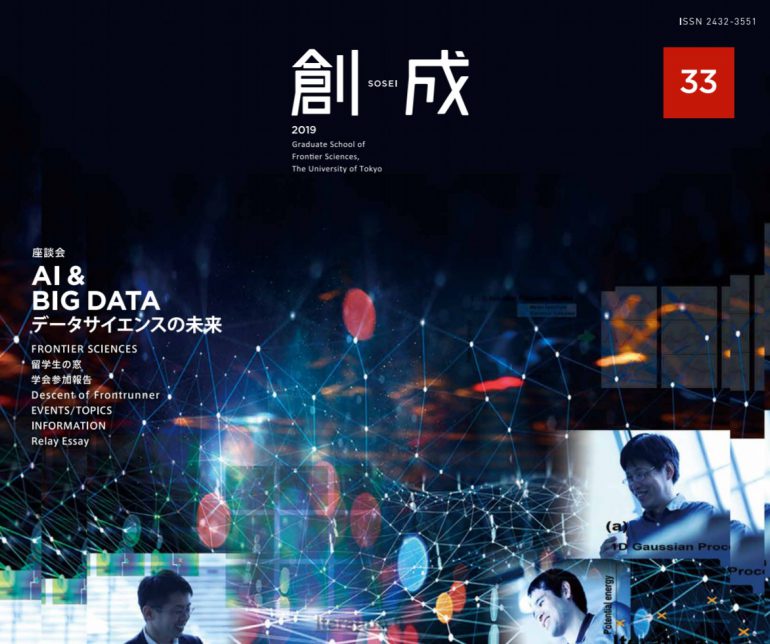 Hello, this is Hiroyuki Koizumi. An article about laboratory introduction was published in the "Sosei", a public relations magazine published by the Graduate School of New Area Creation Science. It is FRONTIER SCIENCES of the 33rd issue (March 2019 issue). It is on p.8.
http://www.k.u-tokyo.ac.jp/renewal/sousei/sousei_pdf/sousei33.pdf
If you are interested in Koizumi laboratory, please read it.
In addition, Dr. Tanabe (Akira Ono laboratory) of this department's assistant professor at the round-table discussion of the previous issue (September 2018 issue), Mr. Nishiura of the collaboration course at FRONTIER SCIENCES of the previous issue (March 2018 issue) (Affiliation with this major until September 2018) has appeared. As you will understand the state of this major, please read it if you are interested, including past back issues.
http://www.k.u-tokyo.ac.jp/renewal/sousei/index.html
Before I start writing, I think about it, but when I write it out, it sometimes comes out, and in many cases I end up writing a lot. After all, I felt like that, and I was overpacked with the number of letters. Running out is a lot, but being able to say that running out feels the same as jogging etc.
---
This page was automatically translated into English.
Please note that the translation system may not necessarily be accurate.
Thank you in advance for your kind understanding.