Hori – Fujimoto laboratory ski camp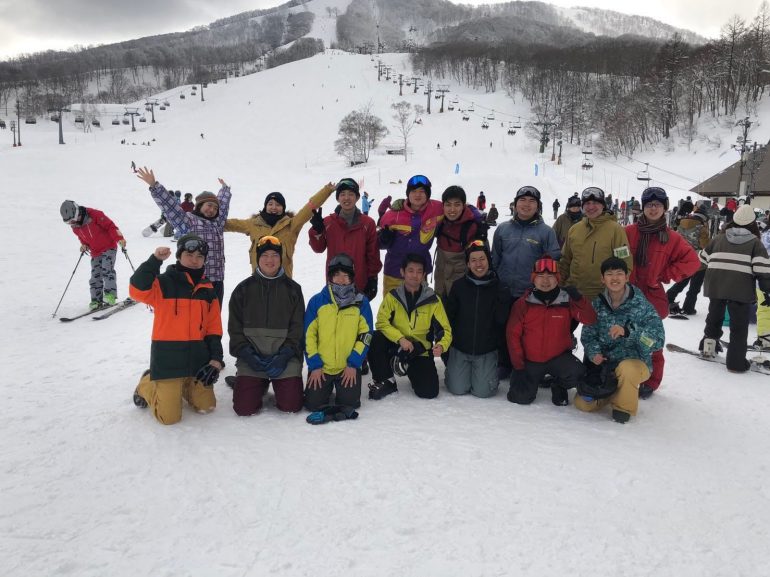 Hello everyone. I'm Tajima, who has a master's degree in Hori and Fujimoto Lab. This time, I will talk about the ski camp I'm doing in my laboratory every year.
Hori-Fujimoto Lab has opened a ski camp at this time when it has finished its review and submission of research thesis. This is a traditional event that has been for more than 20 years, and it is an event where OBs usually bring their families, but this year a total of 17 people, mainly active members and other laboratory guests, and the annual Although it is a few more elite, it has been very exciting. This time I went to the Murao Kogen ski resort for two days and three days. It was snowing until the day before the ski camp, and it was sunny and sunny during the 3 days of the camp.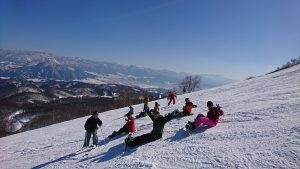 I myself was the first ski in my life. At first I was not able to ski at all, and I was worried that I could enjoy it for three days, but on the second day I mastered a parallel turn and Fujimoto was also surprised. (This time, I will surprise you with your research results!)
And what I was most surprised at this ski training camp is Fujimoto Sensei's good ski! Even in the inter-forest course for advanced users, it was a masterpiece to decide the turn and move forward!
From here, I will introduce the relaxing episodes of the ski camp with photos.
This is a picture of Mr. Chijun, who has pulled out one by one while borrowing fashionable clothes. It seems that there was only this in terms of size, … (And holes in the pocket …). Babbly wear was outstanding on the slopes. (w)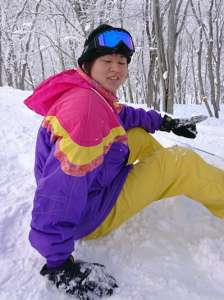 During the ski camp, I also made a series of lost items (w). The person who drops the ski board, the person who drops the lift ticket, and then Hasegawa who dropped the smartphone. He dropped on the first day and lived without a smartphone for two days (w). The smile when found is the best! (Everyone dropped too much …)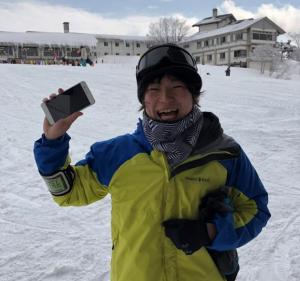 After getting tired of skiing, I rented the banquet room and drank alcohol. Mr. Yazaki, who loves board games, brought in various kinds of games and enjoyed it with everyone. While drunk, everyone was quick to turn their head, and I felt that it was a University of Tokyo student.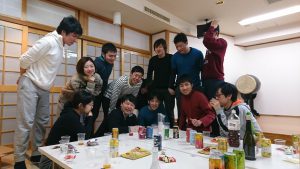 After the ski camp, we will switch back and prepare for the conference presentation in March!
---
This page was automatically translated into English.
Please note that the translation system may not necessarily be accurate.
Thank you in advance for your kind understanding.