Participation in International Conference ISIE 2018 @Cairns and ACC 2018 @Milwaukee (Hori / Fujimoto Lab)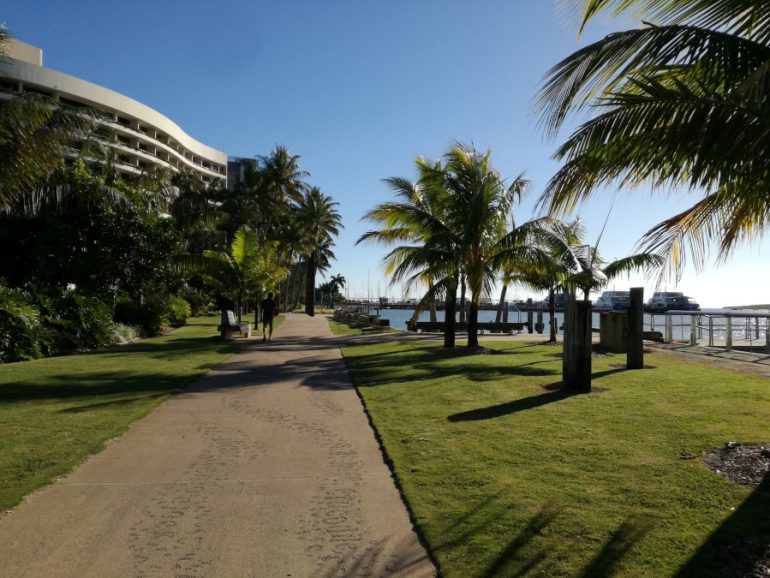 I am Hiroshi Yamada of Doctor of Hori and Fujimoto Laboratory 3 years. Hori · Fujimoto Laboratories conducts motion control of mechatronics system and research on wireless power transmission using control engineering (web: https://sites.google.com/edu.ku-tokyo.ac.jp / hflab).
Here I would like to briefly report the situation as I participated in two international conferences held in Cairns in Austria and in Milwaukee, USA in early and late June!
Firstly, from June 13 to 15, I participated in The 27th International Symposium on Industrial Electronics (ISIE) (web: http://www.ieee-isie2018.org/index.php). This is an annual conference where researchers from the field of Industrial Electronics gather.
The venue is Cairns in Australia! ! The first southern hemisphere in my life. Although it is winter, it is a warm summer resort, Cairns.
It is Cairns with a strong impression of the beach, but crocodiles seem to come out in the surroundings, there is no swimming beach. As shown in the picture below, there is an artificial pool by the sea and it is open for free. It seems that BBQ can also be done by the pool side, is not it?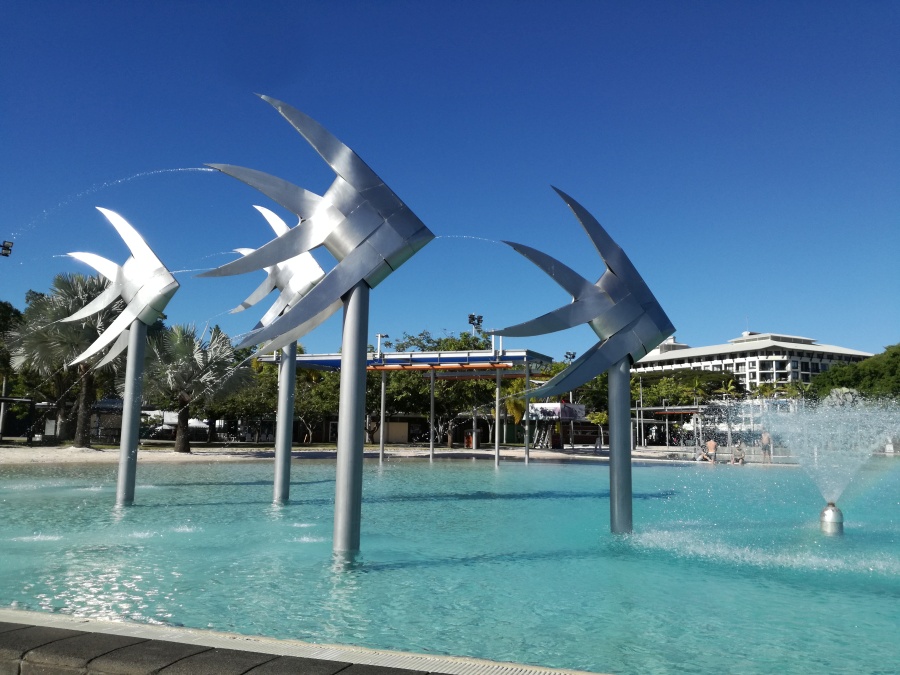 It is just a tropical translation, but the most impressive one was the Australian accent. I was surprised at the beginning, but I got used to it at the end of the trip. Even in Japan, there are only dialects and dialects, so rather than Britain and Australia are far away, I began to think that there is no difference there and that it might be amazing.
In the academic society, the presence of China was prominent. From the same thing in other academic societies, China 's breakthrough will continue steadily from now on. Let's definitely make exciting the field of motion control in Japan! Quality is not defeated yet!
Next, I joined the American Control Conference (ACC) (web: http://acc2018.a2c2.org) from 28th to 30th June. I missed peer review when I was a master of masters, revenge in the third year of doctoral degree. It is a famous academic society in the control system. It seems there were 1623 posts, it was a very large conference.
Milwaukee where the conference was held is located in Wisconsin, one of the Great Lakes is on the western side of Lake Michigan. By the way, Michigan Lake seems to be about 86 Lake Biwa area. The other side of the street tree in the picture below is Michigan Lake. And the characteristic building in the left center of the photo was used at ACC's Closing Ceremony at Milwaukee Art Museum! From this ingenious architectural style, many people may have noticed that it is a work of Spanish architect Santiago Calatrava. I am "Why is this a whale?"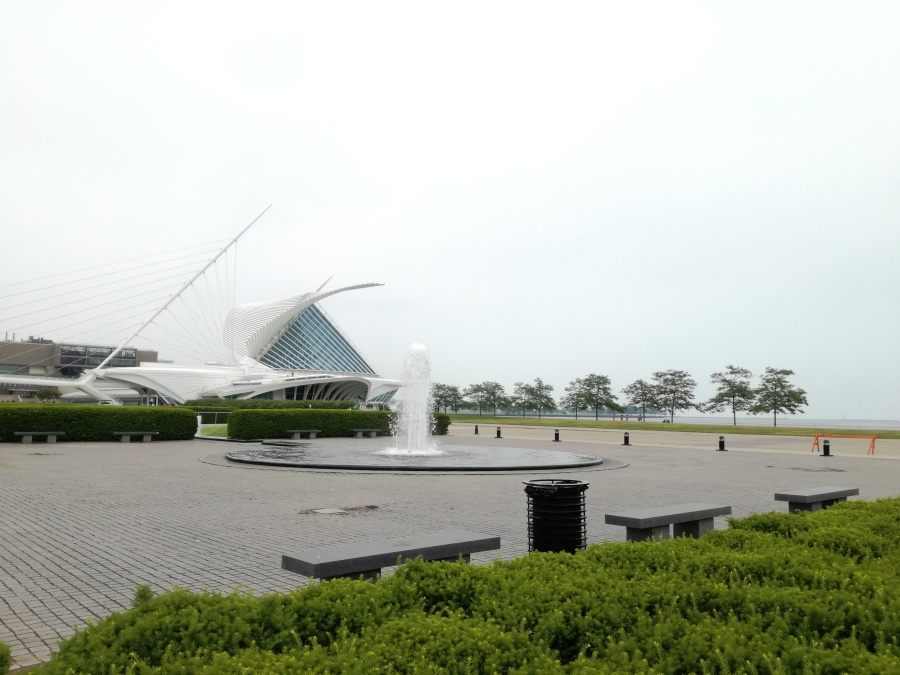 The picture below is the state of the city along the Milwaukee River. There were many movable bridges for the passage of a large ship so that it can be seen in the center of the picture. It's a nice atmosphere!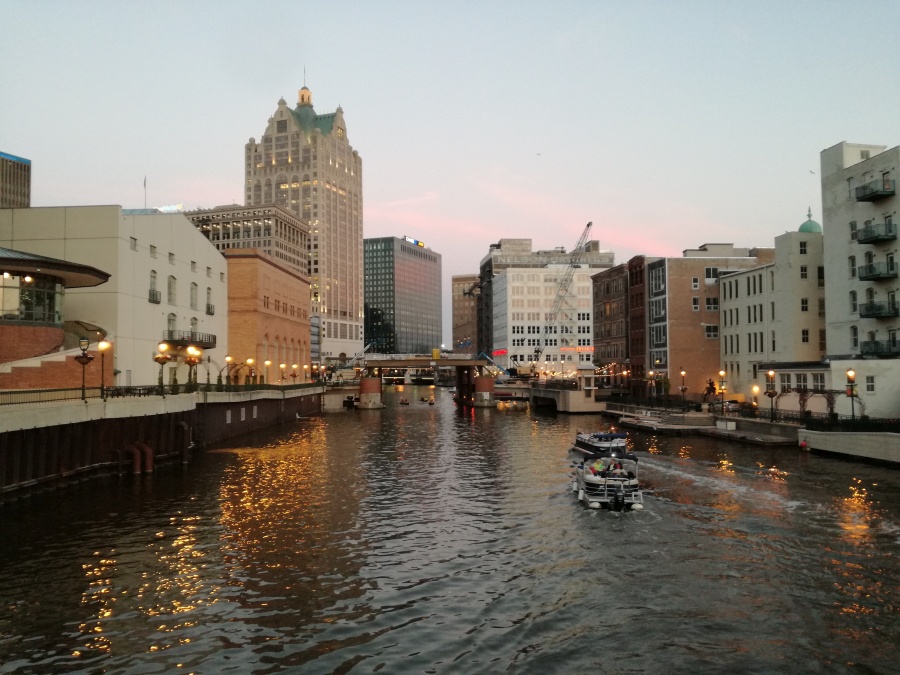 At night I ate rice with a teacher and a senior from a laboratory at a restaurant along the river! (I am a central white shirt) Milwaukee is famous for beer. The famous one is miller! Milwaukee also seems to be called Sapporo and Munich, also known as the world's three largest beer producing areas.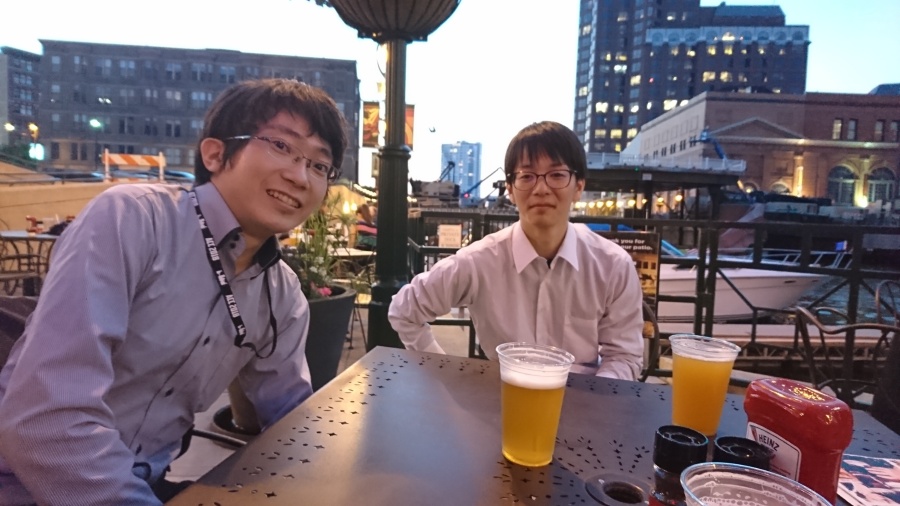 It is probably the real pleasure of graduate student life and furthermore the research themselves to announce the latest research results that we have worked hard at the international conference, to discuss with the world's researchers and to send it to the world. Every time I participate in an international conference, I think the Japanese language (including myself) has low English presentation skills. Even though we do good research, there is no point unless it is transmitted. "Tough global university student", aim to aim!
---
This page was automatically translated into English.
Please note that the translation system may not necessarily be accurate.
Thank you in advance for your kind understanding.