Superconductive motor exhibit at Fuji Speedway!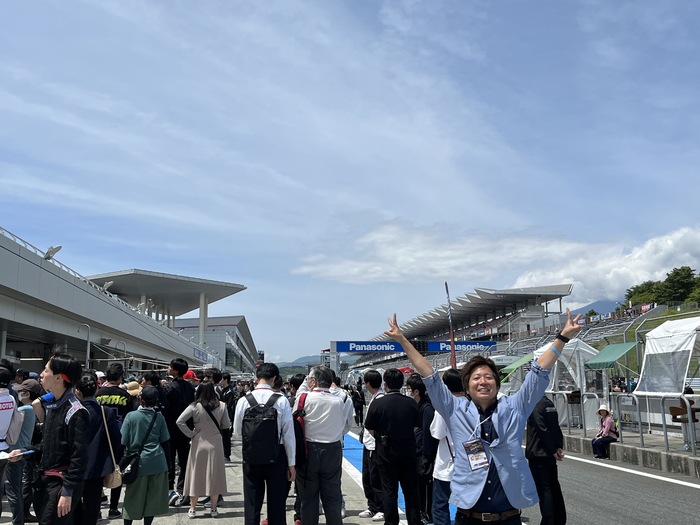 Hello everyone! This is Yu Terao, Assistant Professor at Osaki Lab!
I recently exhibited a superconducting motor at the "24 Hour Endurance Race" held at Fuji Speedway on May 27-28, together with professors from Kyoto University and Waseda University.
This was made possible by the relationship between Toyota Motor Corporation and the University of Tokyo, Kyoto University, and Waseda University to begin joint research on superconducting motors for pumps used in liquid hydrogen engine vehicles.
(I posted the media coverage in the Major News section, so here is more of a quick rundown…)
The participating members from our laboratory were Ms. Satsuki Okumura (D1), Mr. Ryosuke Kono (M1), and Mr. Terao. Dr. Osaki also came to the circuit on the day of the event.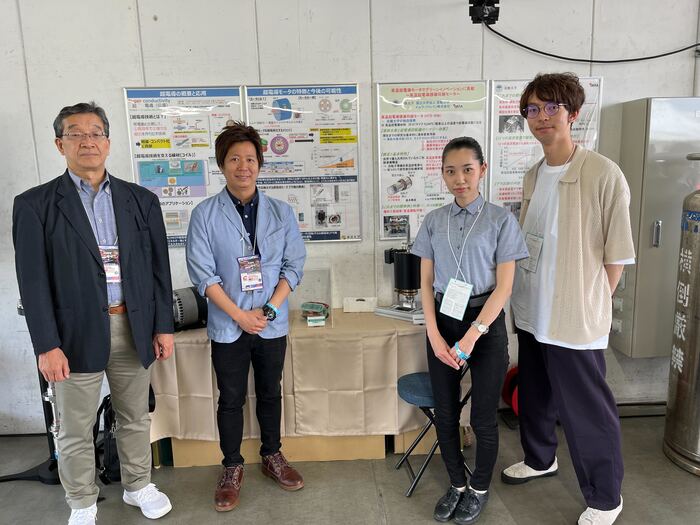 Although I myself was not very familiar with motorsports other than F1 (Hey!), I was overwhelmed by the sound of the engines, the big car transport trailers, the beautiful race queens (!!), and the unique atmosphere of the circuit. I was overwhelmed by the unique atmosphere of the circuit.
And the exhibit was right next to the pit space of the GR Corolla, the world's first car running on a liquid hydrogen engine, which was the talk of the town the other day! The atmosphere of being by the side of a state-of-the-art machine was fantastic!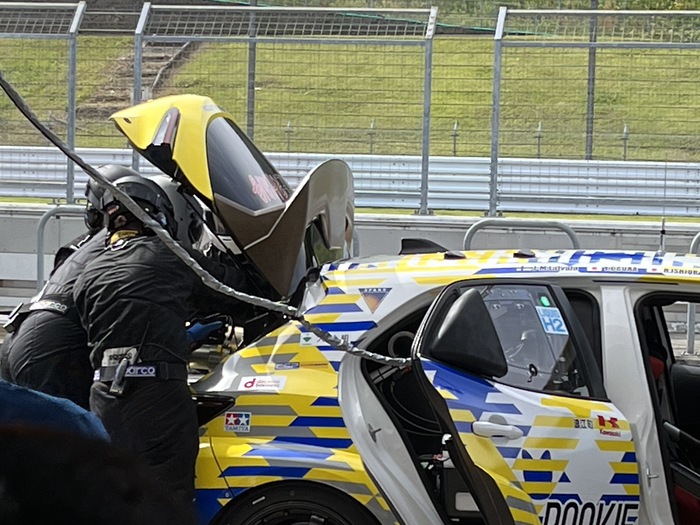 In addition to Chairman Akio Toyoda, President Tsuneji Sato, and Kamui Kobayashi (former F1 racer), Yuko Obuchi, a member of the Liberal Democratic Party (LDP) and chairperson of the LDP Parliamentarians for the Promotion of a Hydrogen Society, also visited the exhibition hall during the tour.
When I received this offer at the beginning of April, I proceeded with the design, manufacturing, etc. of the superconducting motor in a super-ultra rush (vocabulary…) It was really hard work, but the experience was so valuable that it more than made up for it!
We have been interviewed by several media outlets, so we are just getting started!
Now that we have great motivation for the practical application of superconducting motors, we will do our best to promote joint research in the future!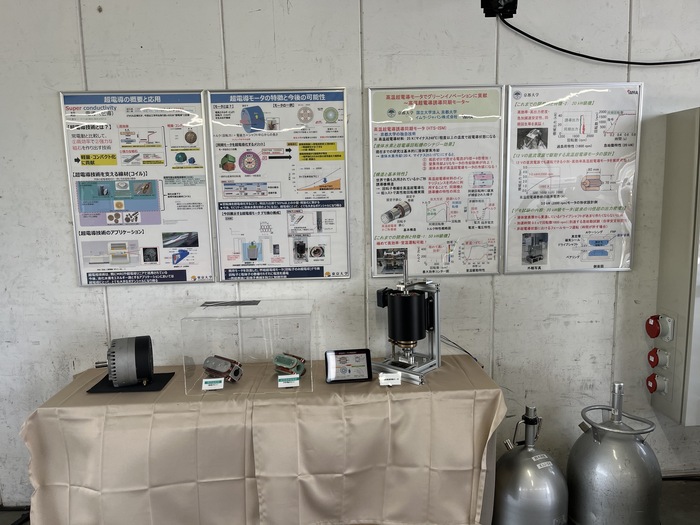 P.S. A side note.
A long time ago, in 1991 (when Terao was in the first grade of elementary school), there was a racing anime called "Cyber Formula" (the original work and director of Gundam SEED were also involved). It was a very prescient anime at the time, in which contestants competed in racing machines equipped with super technology (room temperature superconductive motors, hydrogen engines, and driver navigation AI) that surpassed F1.
---
This page was automatically translated into English.
Please note that the translation system may not necessarily be accurate.
Thank you in advance for your kind understanding.