The University of Tokyo in Kaga Domain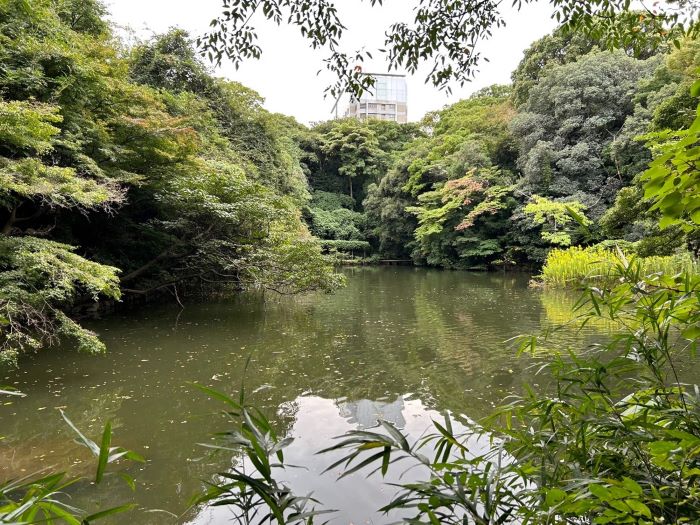 hello. I'm Taiki Okada, a first-year master's student at Ryo Ono's laboratory. The hot summer vacation is over and the new semester has begun. I feel that the number of students walking on campus has increased.
Our laboratory is located at the Hongo Campus in Bunkyo Ward. The grounds of the Hongo Campus are very large, and I often take walks around the campus. It is commonly called "Sanshiro Pond", but the other day, I was curious and investigated the origin. It was originally called Ikutokuen Shinji Pond, but since Natsume Soseki's novel "Sanshiro" was set in this pond, it seems to have been called "Sanshiro Pond" since then. Upon further investigation, I made another discovery. Surprisingly, the site of the Hongo Campus was originally owned by the Kaga Domain (around present-day Ishikawa Prefecture). I am from Kanazawa City, Ishikawa Prefecture, so I was very happy to feel the connection between the University of Tokyo and my hometown in an unexpected way. The famous "Akamon" was the gate of the Kaga clan's guardhouse, and the "Sanshiro Pond" was a pond in the garden of the Kaga clan. If you are considering going on to higher education, when you visit our school in the future, please take a walk around the campus. Maybe there will be new interesting discoveries.
---
This page was automatically translated into English.
Please note that the translation system may not necessarily be accurate.
Thank you in advance for your kind understanding.