Preparation for student experiments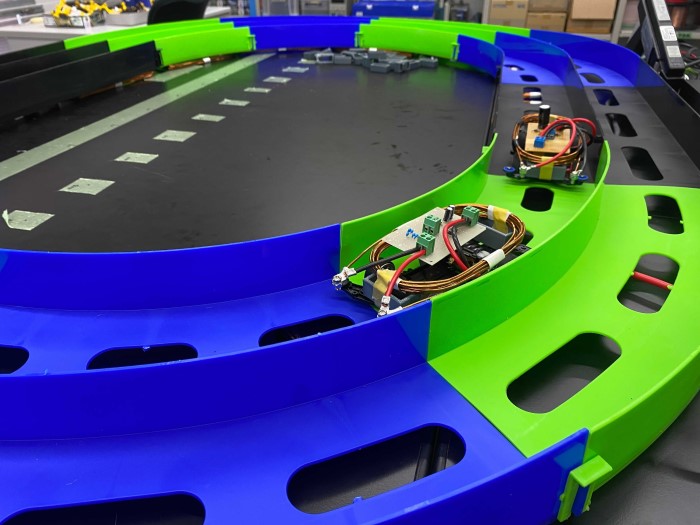 Hello. I am Koishi, a first-year master's student in Fujimoto-Shimizu-Fujita Laboratory.
We are currently preparing for a student experiment.
It is for third-year students of the Department of Electronics and Information Engineering and the Department of Electrical and Electronic Engineering to actually experiment using control engineering.
You can choose from a variety of objects to experiment with.
One of them is an experiment to try wireless power transmission while driving a mini four-wheel drive.
In this experiment, you can actually create a coil and other circuits, attach them to a mini 4WD vehicle, and run it on a circuit where a power transmission coil is installed.
The content of this experiment is similar to the actual experiments conducted in research, such as adjusting the capacitance and matching the resonance of the circuit.
All of the students worked together to prepare this, and I hope the third-year students have fun doing this experiment!
---
This page was automatically translated into English.
Please note that the translation system may not necessarily be accurate.
Thank you in advance for your kind understanding.