Pale Blue and me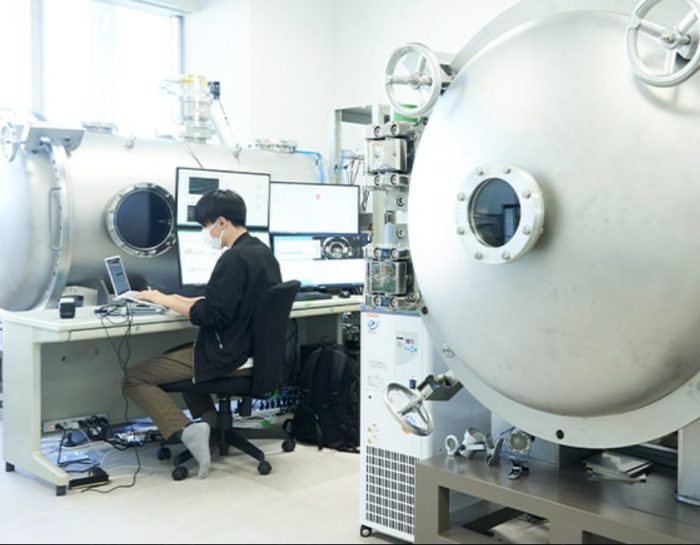 Hello. I'm Ezuka, a second year master's student at Koizumi Lab.
It's been cold and tingling in my nose, but how are you all doing?
The other day, snow piled up in the Kanto region, and many big snowmen appeared on the Kashiwa campus.
I made a snowman by myself in the parking lot of my house. Kagami mochi size is cute.
By the way, I have been doing internship and joint research at Pale Blue Inc. for the past year.
Pale Blue is a company that develops thrusters (spacecraft engines).
I am in charge of research and development of ion thrusters that use water as a propellant.
The attached image is a photograph of Etsuka handling a 2 m class vacuum chamber. It is cool.
Balancing the activities of the laboratory and the activities of the company is difficult, but I feel the speed and flexibility (in other words, the labor shortage) unique to startups, and I enjoy my research life.
Before I came to the Kashiwa campus, I never imagined Corona or Pale Blue.
There is a saying, "Bloom in the place where it is placed", but I hope that everyone who read this sentence will find a place where they can have a good time from various options.
Ezuka
---
This page was automatically translated into English.
Please note that the translation system may not necessarily be accurate.
Thank you in advance for your kind understanding.