Lecture at graduate school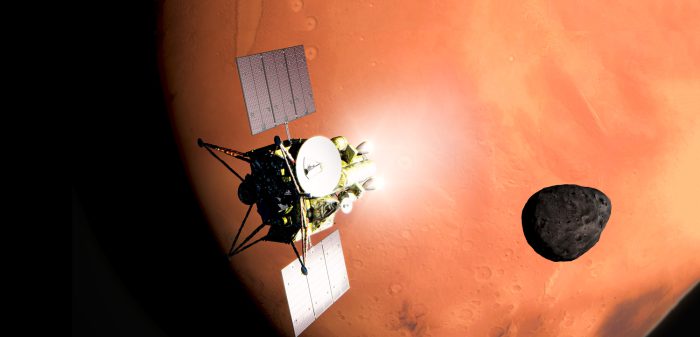 Hello everyone. I'm Sugimoto from Okamoto Lab M1. The air is getting colder, and I feel like winter is approaching at once. I'm not good at cold, so I can see the days when I can't get out of the futon … lol
By the way, the end of October is approaching, and the lectures for the fall semester of the graduate school are in full swing. I don't have as many lectures as university students, but I would like to talk about the deep space exploration training that I am taking.
Although it is called practical training, this lecture focuses on deep space exploration, sets exploration missions on its own, and trains proposal capabilities.
The other day, there was a time to announce and discuss each idea, but there were many very interesting ideas, and I was excited to hear the discussion, saying, "I see, that seems to be interesting."
As for me, I proposed a mission to orbit the Martian moons Phobos and Deimos for observation. To summarize briefly, it will be close to what the project is actually running as MMX (image is quoted from JAXA HP) at the moment, but I personally think about differentiation and superiority. Is a pretty fun place.
[Martian Moons eXQ (MMX)]
https://www.isas.jaxa.jp/missions/spacecraft/developing/mmx.html
Since it has been held online in the times, it may be difficult to have discussions, but I am looking forward to seeing how to expand the mission I proposed.
---
This page was automatically translated into English.
Please note that the translation system may not necessarily be accurate.
Thank you in advance for your kind understanding.