Advanced Energy Engineering Major Completion Ceremony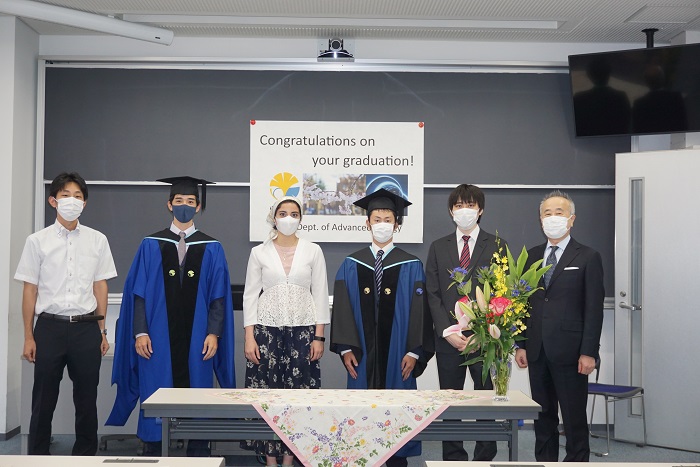 On September 24th (Friday), an autumn diploma awarding ceremony and graduation ceremony for graduates and graduates of the 3rd year of Reiwa was held at the large auditorium (Yasuda Auditorium) in Hongo. The target audience is those who have completed the graduate school or graduated from the University of Tokyo between April and September 2021. At the same time, a ceremony to complete the major in advanced energy engineering was held at the Kashiwa Campus. We took measures to prevent the spread of infection, and although it was a very simple ceremony, the major gave four graduates a diploma. We sent one doctor and five master's students from the major, including two international students who were unable to attend due to the need to return to Japan in a hurry. I pray that you will take pride in your path.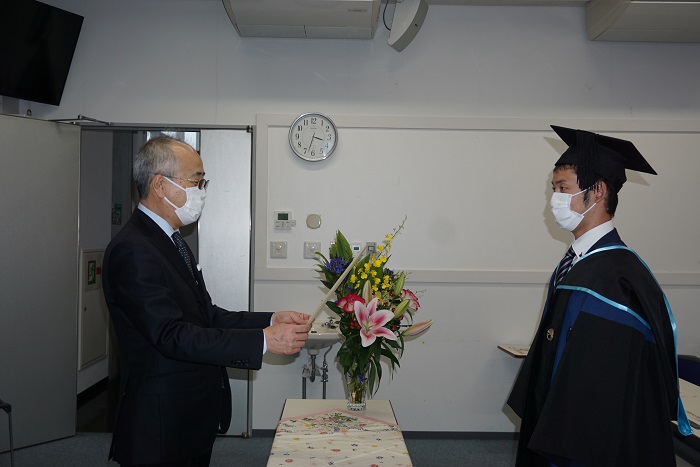 ---
This page was automatically translated into English.
Please note that the translation system may not necessarily be accurate.
Thank you in advance for your kind understanding.