Lab bookshelf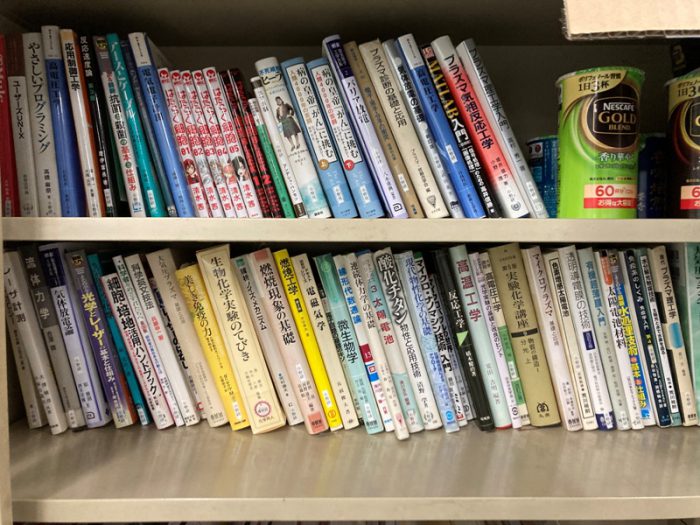 Hello, this is Ryo Ono Lab. The Obon festival has passed, but the hot days continue. Maybe some people are spending more time at home due to the influence of the new Corona. Reading is one of the ways to spend time at home. Today I would like to introduce a part of the bookshelf of Ono Lab.
The attached image is a part of the bookshelf of Ono Lab. Ono Lab is researching plasma applications and has a wide range of themes such as medical treatment and environment. There are various types of books on the bookshelf, from those related to solar cells and water treatment to those related to cancer treatment and cells. Basically, many engineering students are enrolled, so they lack medical knowledge, so comics such as working cells are easy to understand as an introduction and are very helpful.
E-book readers are becoming more popular these days, so maybe students are less likely to read on paper. Ono Lab also compresses the volume of information by converting past materials and books into pdf files. On the other hand, on the bookshelf, the titles of various books are naturally noticeable, and I feel that there are unexpected encounters with books, so I think this is fine.
---
This page was automatically translated into English.
Please note that the translation system may not necessarily be accurate.
Thank you in advance for your kind understanding.