Memories of the shuttle bus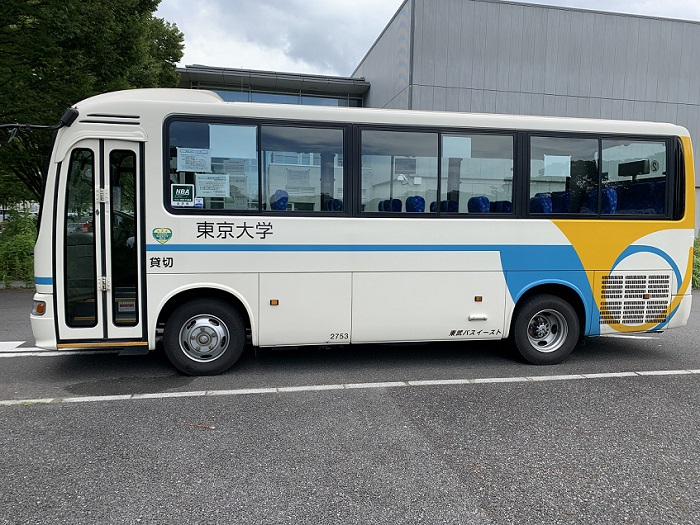 Hello. This is the Feng of Fujimoto, Shimizu, and Fujita Lab M2.
The other day, the main examination was conducted in my major, and I reported to the teachers the research results I worked on during my master's period. I'll be back in China in a month, so when I recently took the shuttle bus, I remembered some of the last two years.
There are some buses that are operating in the self-driving bus demonstration experiment, but I took this picture because I think that the ordinary bus is pure white, with the logo and icon of the University of Tokyo, and the appearance of this bus is still beautiful. rice field.
Two years ago, more than half of our students were on the shuttle bus during their normal school days. I greeted everyone on the bus in the morning, took the bus with my friends at night to eat at Lalaport, and the teachers were on board, so the inside of the car was like a "consultation center".
However, due to the influence of the new Corona, the number of people on the bus is limited, the time at home increases, and I often go to school at different times, so I'm less likely to meet the bus with everyone, I was lonely. .. From the bottom of my heart, I hope that Corona will settle down quickly and that normal life will be restored.
---
This page was automatically translated into English.
Please note that the translation system may not necessarily be accurate.
Thank you in advance for your kind understanding.