Bargains in the laboratory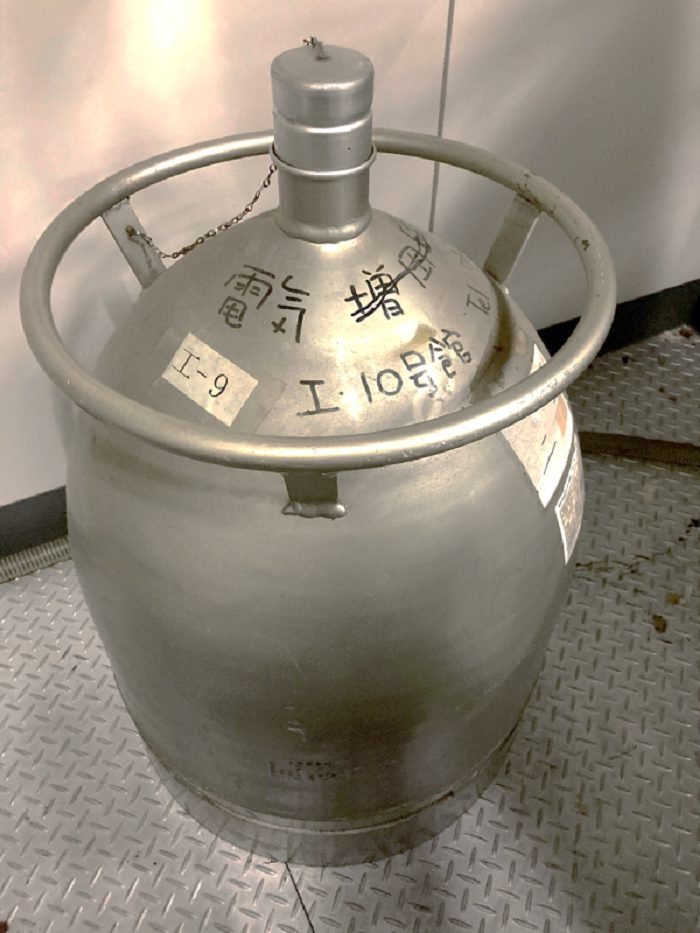 I'm Atsushi Komuro, an assistant professor in Ryo Ono's laboratory. Ryo Ono's laboratory is located in the Faculty of Engineering Building No. 10 on the Asano Campus in the Hongo area, so I usually go to the Asano Campus for research activities. The location is about a 5-minute walk from Nezu Station on the Chiyoda Subway Line, and the subway is convenient for commuting to school. Ueno Station is the closest to JR, but it takes about 15 minutes to walk to Shinobazu Pond and Ueno Park. I think it will be a good exercise for those who are absorbed in research and lack exercise.
Compared to the Kashiwa Campus, there are many historical buildings (old buildings) on the Hongo Campus, and various things come out when cleaning the laboratory and laboratory. The attached photo is a sebel for carrying liquid nitrogen that I found while cleaning the laboratory the other day. You can see the word "Masuda Lab", which is believed to have existed since that time, as Professor Ryo Ono was a second-generation professor. Perhaps it was before I was born … I was just planning an experiment using liquid nitrogen, and I was lucky to find Siebel, but first I would like to thoroughly inspect it and decide whether it can be used.
---
This page was automatically translated into English.
Please note that the translation system may not necessarily be accurate.
Thank you in advance for your kind understanding.