Introduction of Shimizu laboratory

I'm Shimizu, a specially appointed lecturer at Shimizu Laboratory.
From March 1st of this year, I have been appointed as a full-time faculty member of the "Open Innovation of Mobility Technology to Realize SDGs" Social Collaboration Course!
The "Open Innovation of Mobility Technology that Realizes SDGs" Social Collaboration Course is a new social collaboration course established at the Graduate School on December 1, 2020.
This social collaboration course is a spin-out of research on a new system for power supply while driving, which was being undertaken in the JST Future Society Creation Project.
We are working on research as a joint research with Denso, Bridgestone, NSK, and ROHM.
The concept of the new system is "tire power supply".
One of the major issues of non-contact power supply is the intrusion of metal between the power transmission coil and the power reception coil.
If metal enters the magnetic field generated by the non-contact power supply coil, it will generate heat.
The tire power supply system was born from the idea that the tires should be sandwiched between the coils to fundamentally solve this problem.
In addition, in this social collaboration course, we will research not only tire power supply but also electric mobility control and new mobility systems using abundant research equipment.
We are also looking for master's and doctoral students in this course!
Shimizu Lab is operated integrally with Hiroshi Fujimoto Lab and Toshiyuki Fujita Lab.
You can proceed with your research with the support of many senior students and staff.
Let's work together to make the mobility society sustainable!
Please feel free to contact us if you would like to hear more detailed research contents or are interested.
Fujimoto / Shimizu / Fujita Lab HP
https://hflab.edu.k.u-tokyo.ac.jp/home
contact
https://hflab.edu.k.u-tokyo.ac.jp/contact
Information on taking the examination can be found on the website of the Graduate School of Frontier Sciences.
The application period is from June 9th (Wednesday) to 17th (Thursday), 2021.
https://www.k.u-tokyo.ac.jp/exam/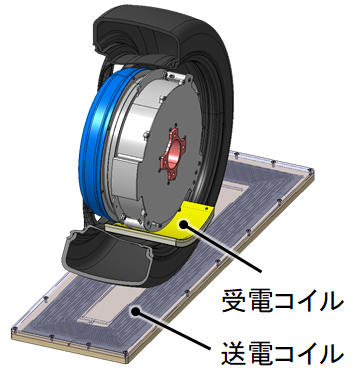 ---
This page was automatically translated into English.
Please note that the translation system may not necessarily be accurate.
Thank you in advance for your kind understanding.