★ All-you-can-drink ranking at international conferences ★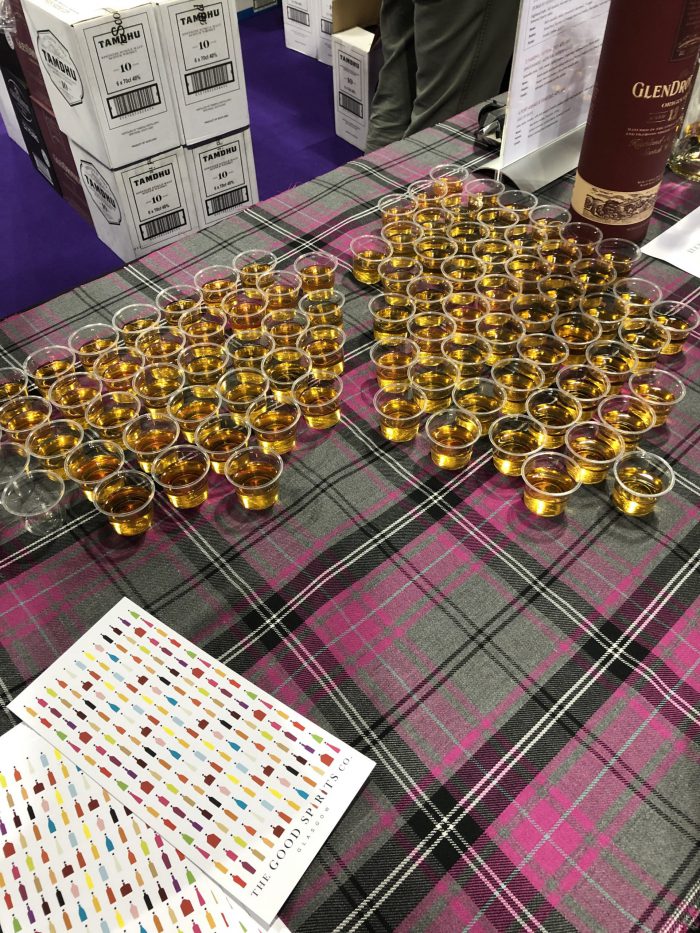 Hello, it is Terao of Ken Osaki Assistant Professor!
Due to the new coronavirus that is currently rampant all over the world, I can't go abroad at an international conference, and honestly, I think it's still tough this year (crying)
Meanwhile, when I was fishing my smartphone's photo library to find the material for this blog article, I felt that a lot of photos of alcohol and food would come out, so I'd like to blog this as well. Make it! This is what I started writing as (laughs)
If I can't go abroad for a while, I'll be motivated when I can go (will it be?)
3rd place All-you-can-drink Scotch whiskey(2019年 European Conference of Applied Superconductivity @Glasgow)
Personally, the 3rd place is all-you-can-drink Scotch whiskey during the international conference held in Glasgow, Scotland! There are so many brands, I don't remember how many kinds I had & drank …
The hors d'oeuvre that was served with me was also very delicious, and that night was a good night after I got back to my room (laughs).
As an aside, when I went to listen to the lecture hall of Plenery Talk the next morning, there were clearly few people, and the lecturer also joked lonely, "I'm sure it was because of yesterday's whiskey."
2nd place All-you-can-drink Awamori (2020 10th Asian-ACASC / 2nd Asian-ICMC / CSSJ Joint Conference @Okinawa)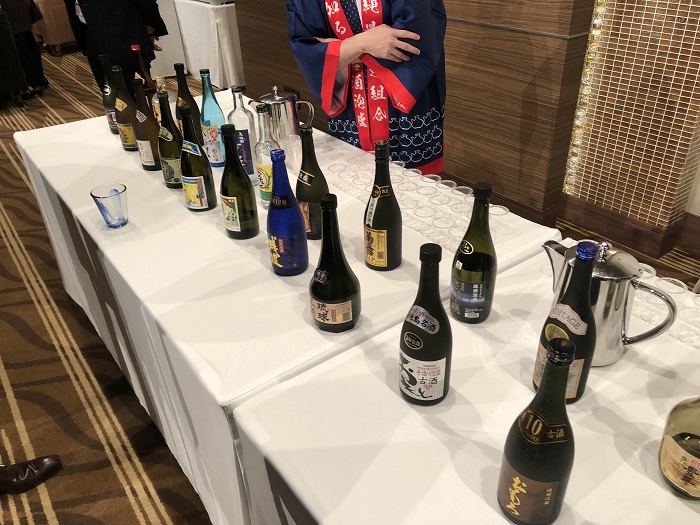 The second place is Awamori, who was served at the banquet of the international conference held in Okinawa just before the coronavirus spread in Japan (January). To be honest, I didn't think there were so many types (only a few in the photo). On the day of the event, Miss Okinawa and Queen Awamori rushed to the venue, and Awamori drinking in a gorgeous atmosphere was exceptional (laughs).
No. 1 All-you-can-drink Bordeaux wine(2019 Aero Tech Europe @Bordeaux)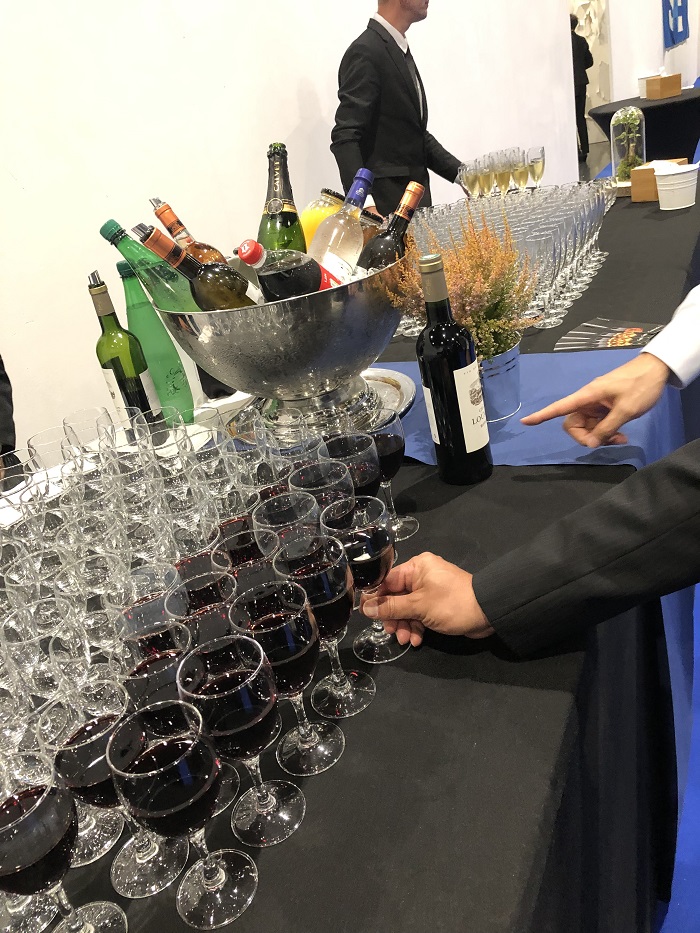 The first place was this without complaint anymore! The venue is sloppy in the first place! !!
This all-you-can-drink was held at the lunch time of the conference on the day, and red and white were alternated. No complaints with hors d'oeuvres! It feels like France, a country of gastronomy.
Even so, I drank wine lightly at lunch time and had discussions again in various sessions in the afternoon … What a fashionable international conference (laughs)
As mentioned above, it was a personal all-you-can-drink ranking @ international conference, but there are still many other international conferences that were impressive, so I would like to announce the ranking at another time.
I would like to add that I did not spend a day in a hotel room with a hangover by making my own presentation at any international conference (laughs).
I hope that Corona will end soon, and that we will be able to freely participate in international conferences in various countries, drink, and present our research!
See you soon! !!
---
This page was automatically translated into English.
Please note that the translation system may not necessarily be accurate.
Thank you in advance for your kind understanding.