Assembling a new calculator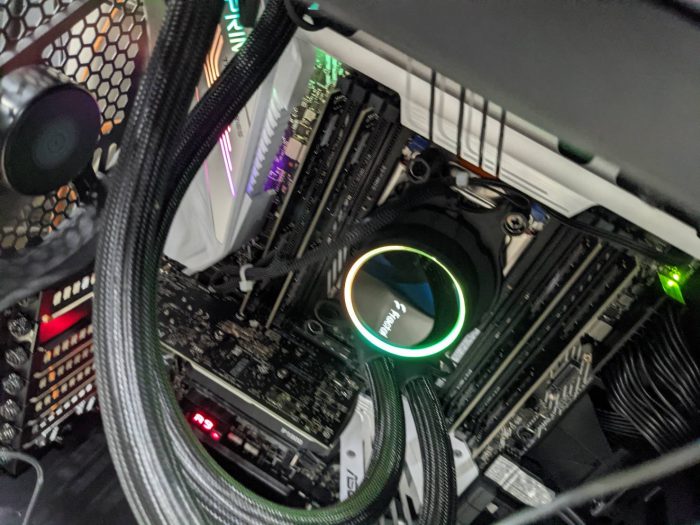 It's getting colder and colder, how are you guys doing these days? Recently, the situation in Corona has become even more serious. Please take care of yourself and spend your time safely. It's already been half a year since I entered the university. Corona prevents me from going to the lab and spends most of my time at home. Thanks to my seniors in the laboratory and my synchronization, I was always able to interact with them about research and life, and it became a meaningful and irreplaceable thing for my life. My research subject is the numerical analysis of the blade row composite Tesla turbine. Therefore, I analyze numerical values ​​using a calculator, and operate the calculator in the laboratory remotely at home to perform the analysis.
I bought a new calculator in the lab on December 4th. Mr. Kurata, Mr. Nakatsuru and I went to the laboratory and assembled under the instruction of the teacher. During the assembly process, we ran into problems, but discussions and internet searches all solved them one by one. In particular, Mr. Kurata has a lot of knowledge about calculators, and thanks to him, I learned a lot. I haven't been to the laboratory for a long time, so I'm very happy to be able to work with the same colleagues. I hope that the Corona problem will be resolved sooner and that we can spend a new year in the laboratory with you.
Lastly, as an international student, I had many difficulties in my learning life, but thanks to the help of my teachers and everyone in the laboratory, I managed to overcome them. Thank you very much. I am very impressed.
---
This page was automatically translated into English.
Please note that the translation system may not necessarily be accurate.
Thank you in advance for your kind understanding.