Plasma experiments and conference presentations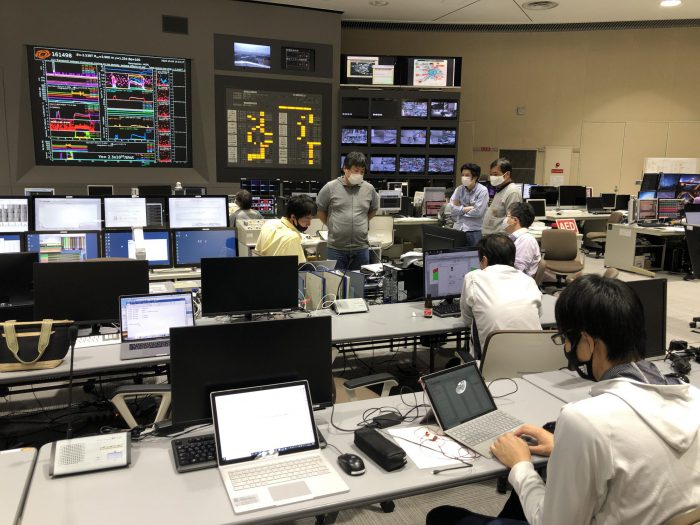 Hello everyone.
My name is Naoto Imagawa, a second year master's student at Yamada Laboratory.
Yamada Laboratory is researching fusion plasma. Last month I conducted an experiment at the National Institute for Fusion Science in Gifu Prefecture, and I would like to introduce the situation.
The photo shows the control room of the Large Helical Device (LHD). As shown in the back of the photo, there are many screens in front of the control room, and the plasma generated by this is monitored.
During the experiment, plasma discharge for several seconds is repeated every 3 minutes. This time, I conducted an experiment in which hydrogen ice (pellets) was driven into a plasma of tens of millions of degrees. It was interesting to see how the pellets emit light on the monitor each time they are incident.
Since this is an experiment using a large-scale device, there are specialists in each of plasma measurement, heating device, and pellet incidence. Thanks to everyone, the experiment was a success.
In our laboratory, two students and a small number of elite (?) Are conducting research, and we made presentations at three international conferences from last month to this month. It's a pity that all the events were held remotely and I didn't have the opportunity to go abroad.
At one of them, the 4th Asia-Pacific Plasma Physics Conference (AAPPS-DPP), I received the poster presentation award. I would like to do my best with this as an encouragement toward the preparation of my master's thesis.
In addition, my senior, Mr. Yokoyama (2nd year doctoral student), received the Student Excellence Presentation Award at the Autumn Meeting of the Physical Society of Japan held in September. Congratulations!
Mr. Yokoyama is doing research to predict plasma decay by machine learning. In order to apply the decay prediction to plasma control, a device like the one shown in the photograph was installed in the LHD. In the future, we plan to conduct experiments with LHD using this device.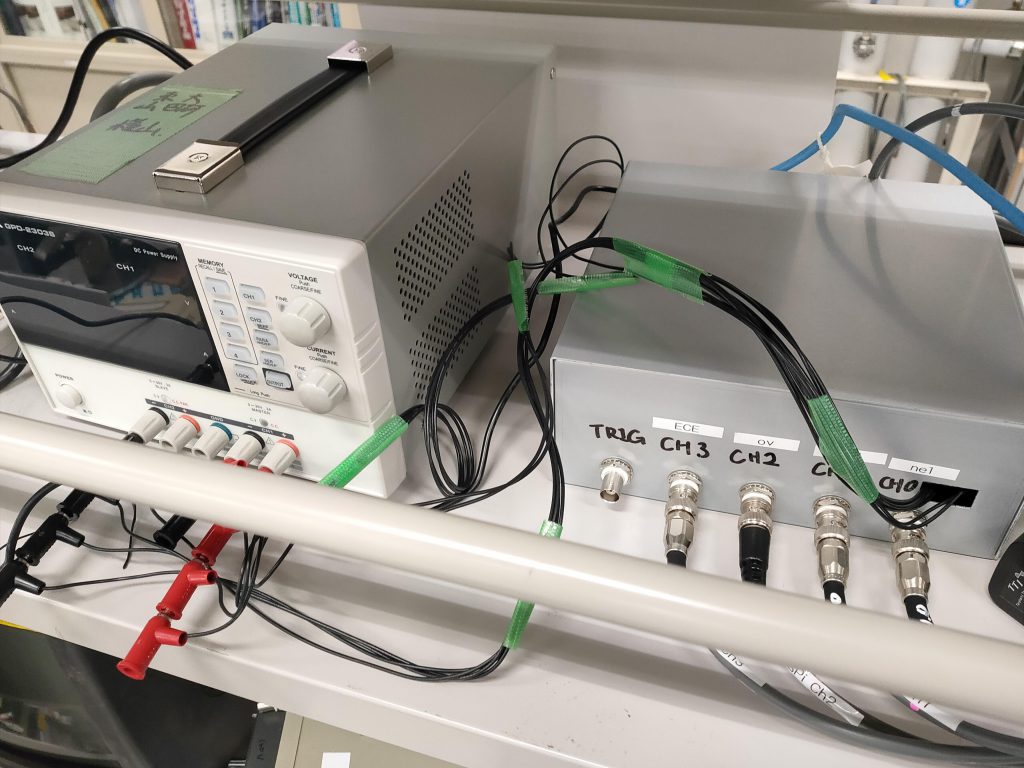 Then, please enjoy the three consecutive holidays from tomorrow.
---
This page was automatically translated into English.
Please note that the translation system may not necessarily be accurate.
Thank you in advance for your kind understanding.