Held a special session on magnetic reconnection at AAPPS-DPP2020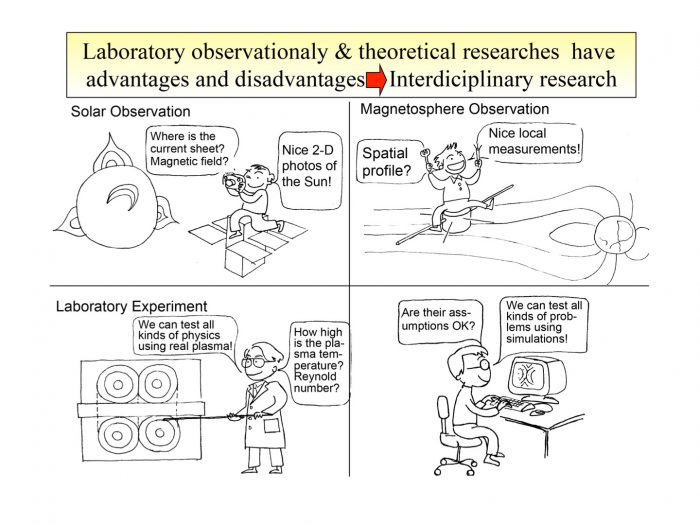 October 26-30 AAPPS (Physical Society of Asia Pacific)-DPP (Plasma Physics Division) annual meeting was held online, and Yasushi Ono Lab's current theme is "Physics and Application of Magnetic Reconnection Phenomena" It was taken up as a special session CD (Cross Discipline) and a lecture was given for a week. Magnetic reconnection Reconnection is a phenomenon in which antiparallel magnetic field lines are connected in a plasma with high conductivity. When the plasma changes the magnetic field structure, the time is determined, and a large magnetic field energy is converted into heat and kinetic energy in a short time. It is attracting attention because it is a huge energy converter that can change it. Ono from Japan, Zhong from China, Park from South Korea and the United States will organize the one-week session, and in addition to Japan, China and South Korea, the United States, United Kingdom, Germany, Austria, Norway, Australia, Taiwan, etc. Researchers from many countries participated.
It should be noted that research in different fields such as laboratory experiments (basic experiments, nuclear fusion plasma experiments), solar observations, geomagnetosphere observations, astronomical observations, and theory / simulation are closely related to the elucidation of the common physics of magnetic reconnection. It was a collaboration. As shown in Fig. 1, solar observation is good at two-dimensional observation but not good at local measurement, magnetosphere observation is not good at local measurement but not good at distribution measurement, and any theory can be tested, but it is not good at deviating from theoretical assumptions. Can be tested without assumptions, but there are advantages and disadvantages in elucidating magnetic reconnection, such as restrictions on the number of magnetic reconnections. In these four fields, cooperation for elucidation of magnetic reconnection as a common physics and further application is progressing.
Ono laboratory-related faculty and bachelor's degree also elucidated the magnetic reconnection velocity, elucidated its huge heat, transitioned to dynamic reconnection, and applied it to the ignition of fusion plasma, and obtained 23 million degrees. , 10 people reported the results until the proposal and demonstration of a new measurement method. All the students were oral presentations instead of poster presentations, and there were 6 related invited lectures including common sessions.
In particular, in a Japan-UK joint experiment with the University of Tokyo using the ST-40 device of the British fusion venture company Tokamak Energy, which applied the huge heating of reconnection to the heating of fusion plasma, 23 million degrees was reached before the corona was suspended. The results obtained, the demonstration of the scaling law that the ion heating of the reconnection heating increases with the square of the magnetic field, the ion heating with a heating region significantly larger than expected, the localized electron heating / acceleration, etc. , For the first time, many achievements such as particle simulation that can cover the entire torus plasma were reported.
The question for the future is when can the UK-Japan joint experiment and the US-Japan joint experiment with Tokamak Energy resume while the corona is re-expanding? When will the next international conference on magnetic reconnection MR2020 be held? I am looking forward to the announcement of good results at the final stage of vaccine development.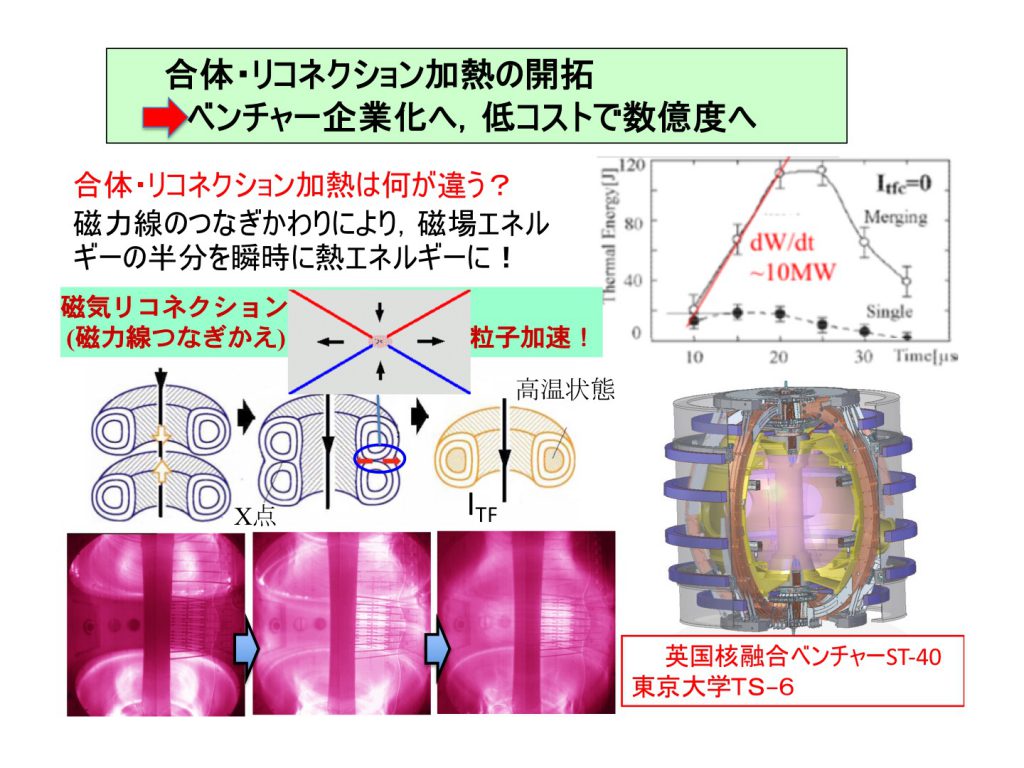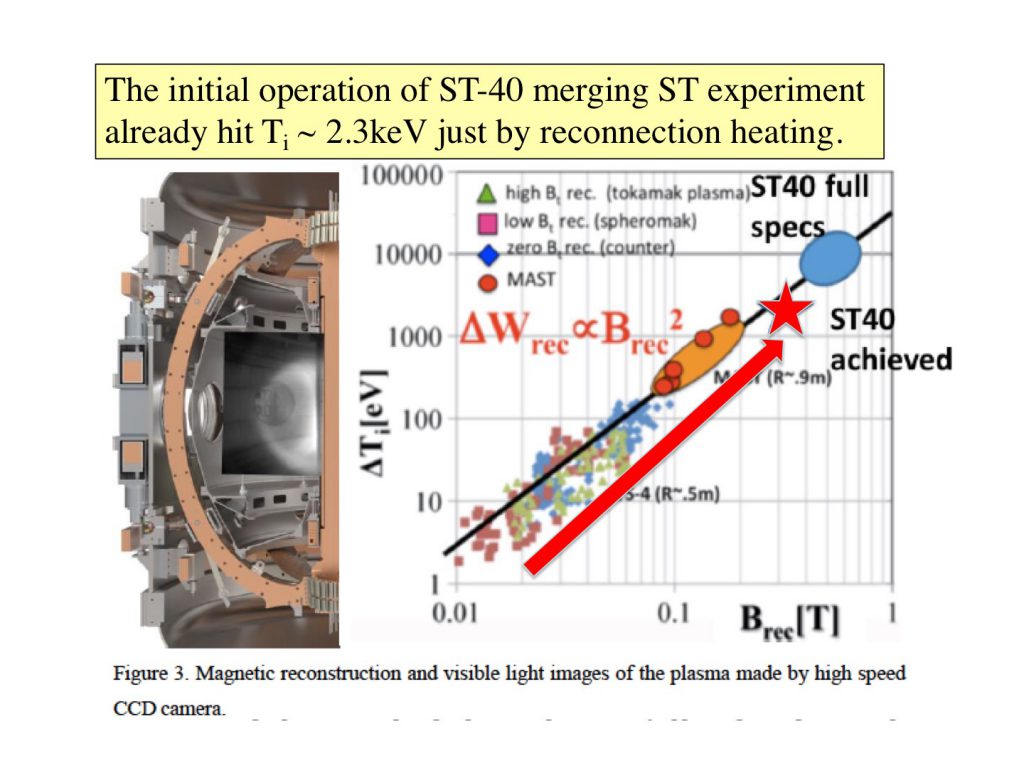 ---
This page was automatically translated into English.
Please note that the translation system may not necessarily be accurate.
Thank you in advance for your kind understanding.