International Workshop on Autonomous Driving and AI Utilization on Railways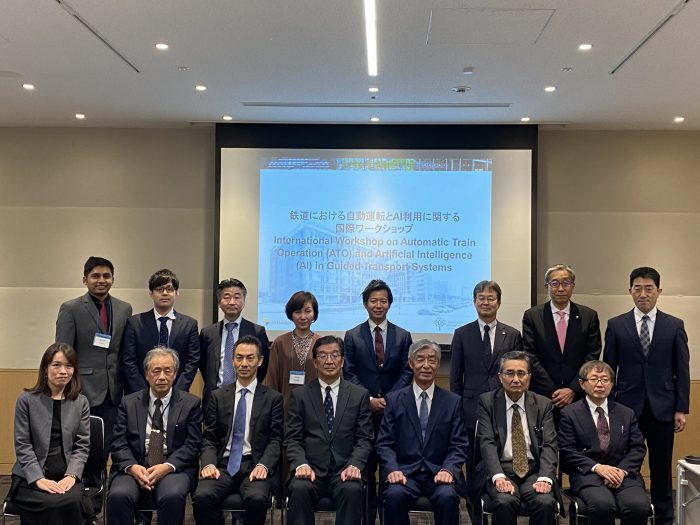 Hello everyone!
I'm Terao, an assistant professor at Osaki Laboratory.
As you can see in the title, the "International Workshop on Autonomous Driving and AI Utilization on Railways" was held at the Kashiwa-no-ha Conference Center on November 5-6, and I was the moderator.
This workshop is on the railroad
・ AI (11/5)
・ Automatic operation (11/6)
In the online workshop dealing with the technical application of, the number of registered participants was 210, and the total number of participants for two days was more than 400.
Since it will be held online (some speakers and staff will enter the venue), lectures by domestic and overseas researchers and engineers (China, Canada, France, UK) and panel discussions will be held on-site. It was a workshop that was "a bit different" from the academic societies that were held.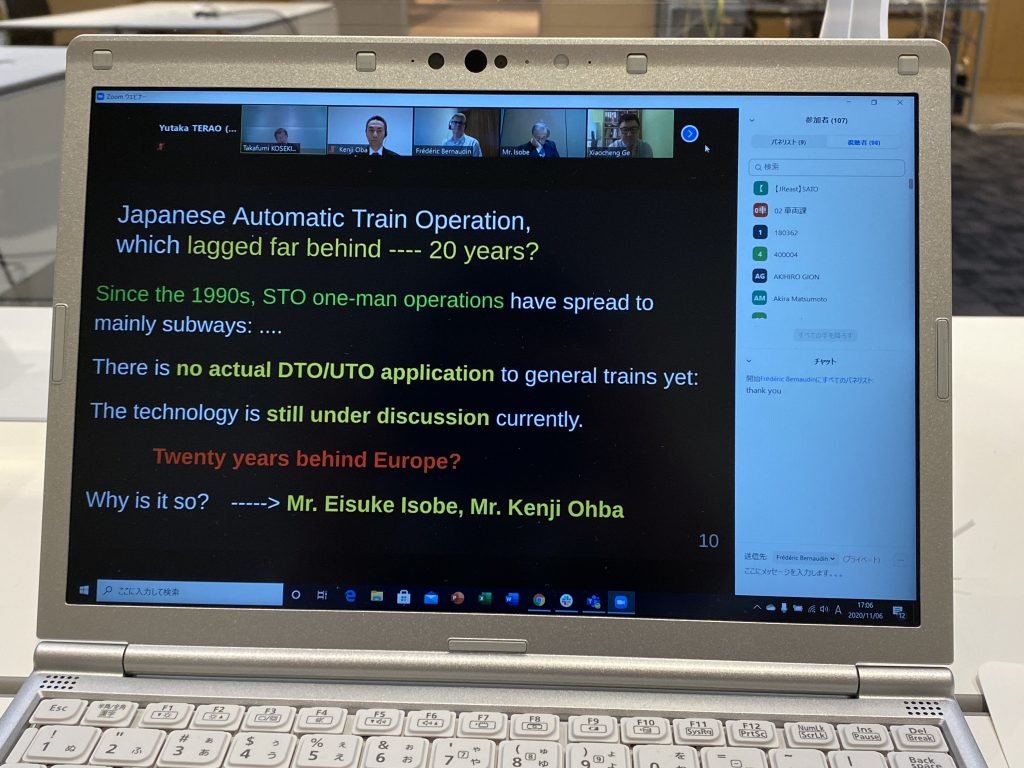 Participants are shown in the photo (computer screen), which is a panel discussion with five people, and they are discussing by connecting lines at the same time in Japan, France, and the United Kingdom.
The fact that five people in completely different places in the world connect online at the same time and have discussions is a scene that was unlikely to be in academic societies and workshops until now, and while watching the screen as a moderator, "Science has also developed. I thought it wasn't like a researcher (laughs)
On the other hand, unlike on-site academic societies, it is difficult to feel the "live feeling (realism)" because the applause after the lecture and the faces of the listeners cannot be seen, so at least after everyone's lecture is over, Several staff members, including myself, applauded through the screen to express their gratitude to the speakers and panelists.
This experience was involved in the "new conference holding method" from the management, and I gained a very valuable experience as an individual.
It was also a valuable opportunity to learn about fields other than superconductivity, which I usually deal with in my research.
Furthermore, this year it was also an English rehabilitation (→ Kora! W) that I hadn't used for a while without any overseas business trips.
Finally, I would like to express my deep gratitude to Dr. Mizuma and everyone else for giving me such a valuable opportunity.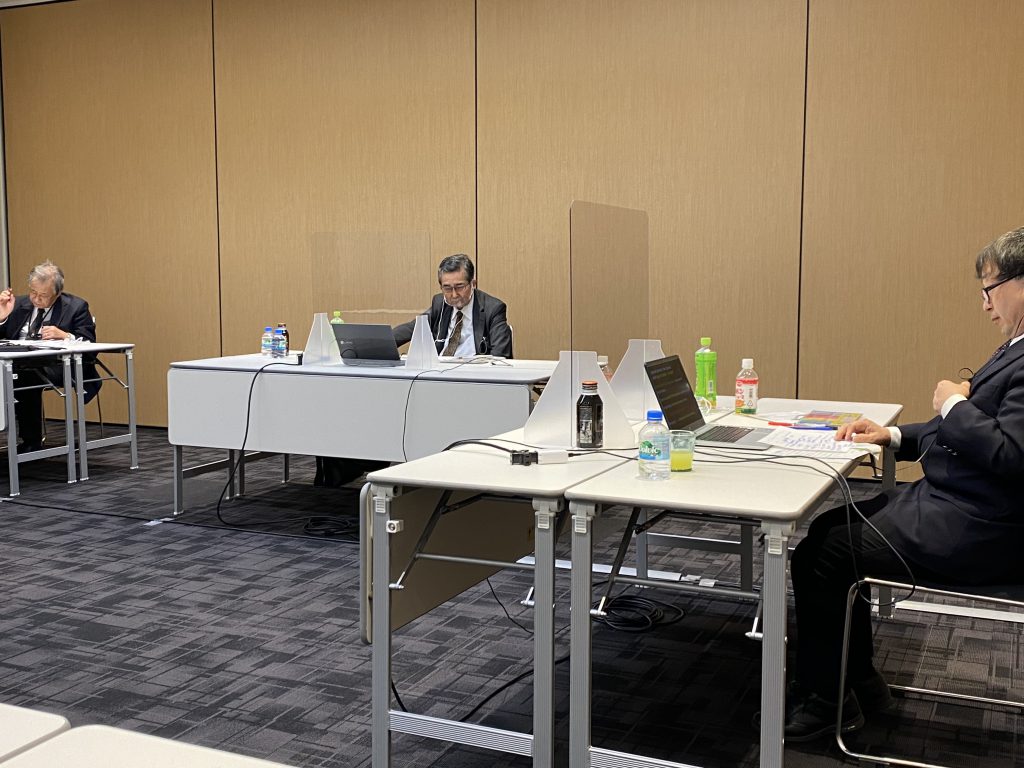 ---
This page was automatically translated into English.
Please note that the translation system may not necessarily be accurate.
Thank you in advance for your kind understanding.