Final wind tunnel experiment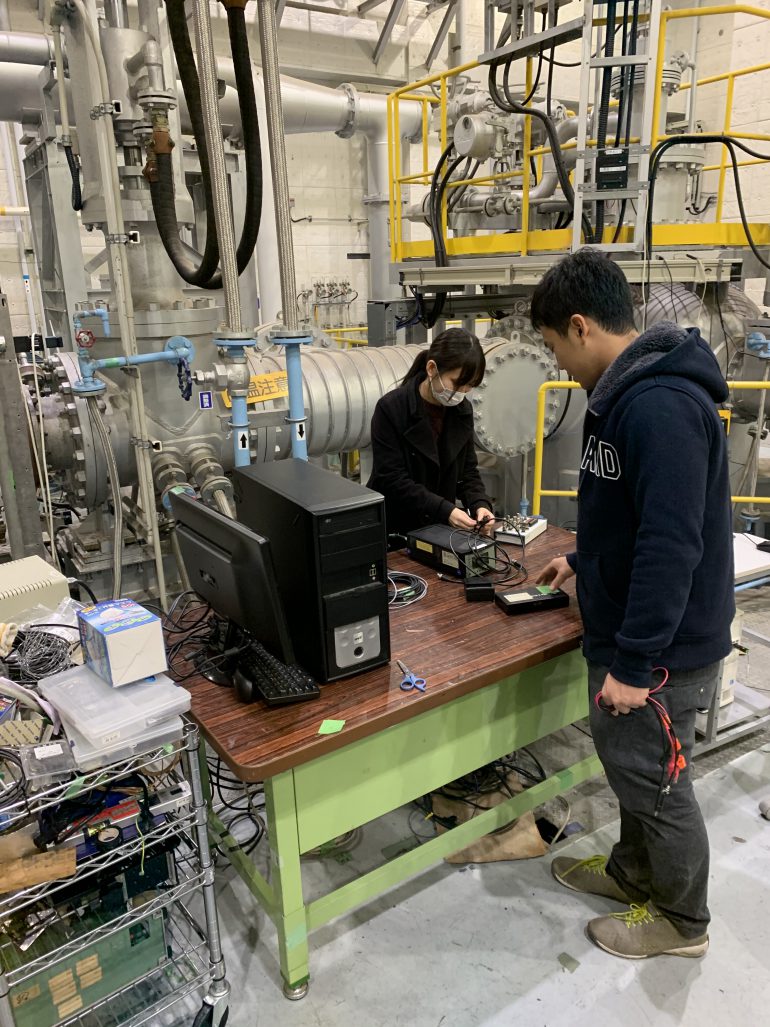 Hello!
I'm Yamamura from Okamoto Laboratory M1.
Two weeks after the new year
It is still homesick without getting out of homecoming loss. . .
But I can't say that.
M1 is hiring and M2 seniors are writing their master thesis! !
The last day of this year's wind tunnel experiment was performed at Okamoto Laboratory.
Wind tunnel experiments are performed on a weekly basis, and it is very hard because you are basically in the wind tunnel room all day.
However, the sense of accomplishment obtained is great! ! (Although analysis remains)
The photo shows M2 seniors after the last wind tunnel experiment.
He is full of a sense of accomplishment (* '∀')
From here I am busy with analysis and master thesis,
Please do your best with the last spurt! ! !
---
This page was automatically translated into English.
Please note that the translation system may not necessarily be accurate.
Thank you in advance for your kind understanding.