On stage!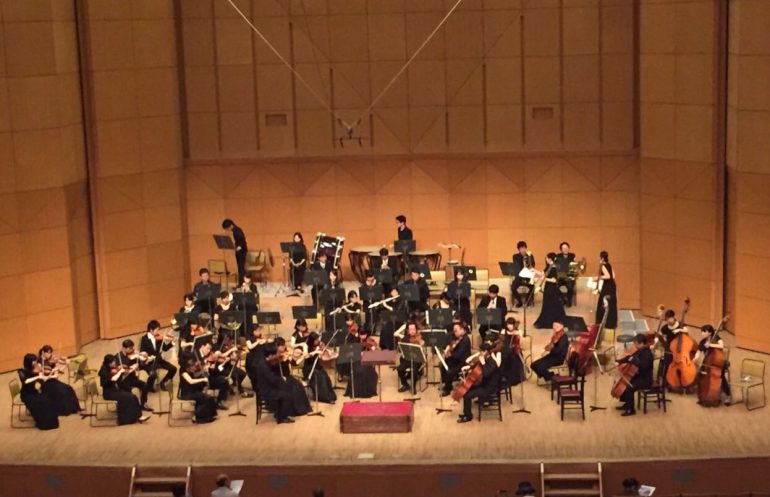 Hello. I am Tatsuno, the second year student at Koizuzumi's laboratory.
The other day, I participated in the performance of an orchestra I belong to for the first time. It's an odd name called "The Prince of Orchestra ☆", but it started from about 20 years ago as the alumni's orchestra of my high school, and now there are many other people besides high school alumni.
When I was in high school, I started playing the instrument called Bassoon, and in the university, I was in the University of Tokyo Philomusica Symphony Orchestra for four years. I just left the orchestra last year, and just when I was thinking about playing at another place, I had an invitation to participate in this orchestra.
I was puzzled at first because it was a long time that I had the experience of jumping into a place that I didn't know at all, but the atmosphere of the group was good, so I think it was fairly decent for the production.
What I played this time is an excerpt version of Humperdinck's "Hansel and Gretel". This is an opera based on the famous Grimm fairy tale, which is very easy to understand. The story is that a brother and sister who got lost in the forest find a candy house and eat them, and they meet a scary witch. It is a very good song and played every year at Christmas time in Europe. I was nervous because I was in charge of the 1st Bassoon, but it was good because, above all, it was a lot of fun.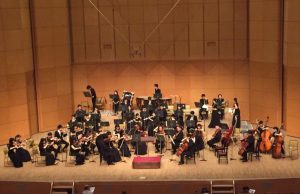 I plan to participate in the concert next time, but the time is January 11th, which is very unauspicious.
As the submission of the master thesis is near, I need to deal with research and practice systematically …
---
This page was automatically translated into English.
Please note that the translation system may not necessarily be accurate.
Thank you in advance for your kind understanding.